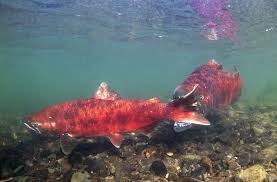 Juneau, Alaska (KINY) - The National Fish and Wildlife Foundation announced $589,000 in grants to support the conservation of fish and wildlife species in Alaska.
Another objective is to engage Alaska Natives in conservation activities to encourage community stewardship.
CEO and Executive Director at the foundation, Jeff Trandahl, had said the grants announced include projects that restore habitat, support the development of a strategic fisheries plan, monitor water quality and assess river habitat conditions in Alaska.
The release from National Fish and Wildlife Foundation says the grants will leverage over $600,000 in matching contributions for a total conservation impact of $1.2 million.