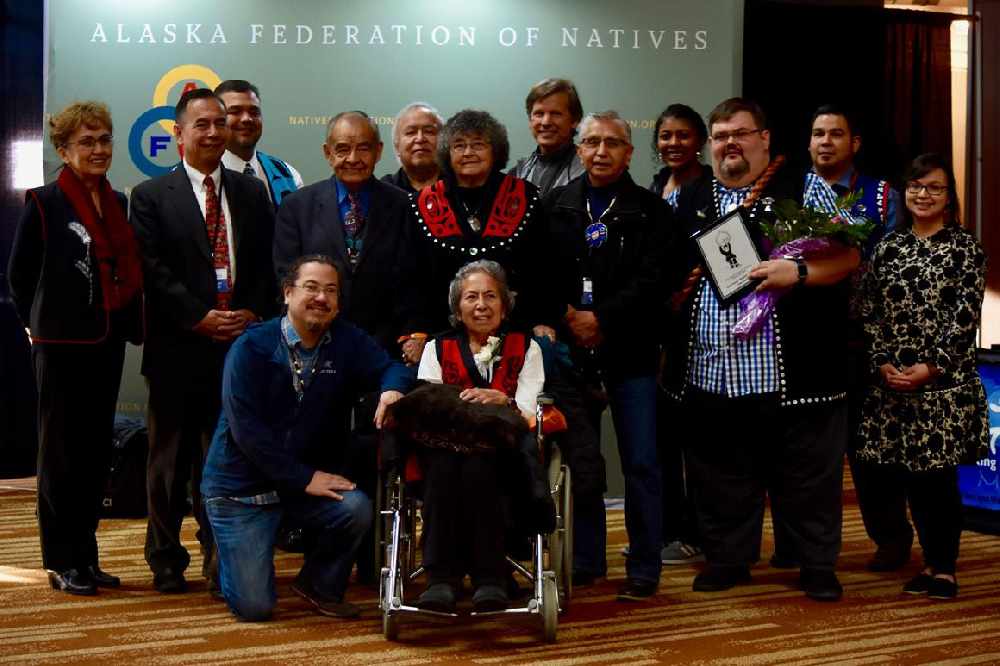 A previous year of the AFN courtesy of Sealaska.
Juneau, AK (KINY) - There are a few major gatherings in Anchorage involving the various Alaska Native communities coming up in October.
According to an information release from Sealaska, the events stem from the larger Alaska Federation of Natives Convention that will bring the various tribes of Alaska together to discuss statewide issues. Things will kick off with the Elders & Youth Convention from October 15th-17th that will feature stories and words of encouragement from both young Native peoples and elders. There will also be a performance by the Nelson Island School Dancers. A live stream will be available on the FAI website starting at 8 am on October 15th.
On the 17th from 9 am - 4:30 pm there will be the Alaska Native Languages Summit, which helps promote the survival of Native language. This year's theme is Huch'itidulq'ul: We Begin Building a Fire for Ourselves. The summit will be held in the Alaska Center for the Performing Arts.
Later that evening starting at 6 pm there will be the Southeast Alaska AFN Reception at the Egan Center in Anchorage that is sponsored by Sealaska Corporation and Central Council of Tlingit and Haida Indian Tribes of Alaska. There is a Facebook Event listing available.
Then from the 18th-20th of October, the Alaska Federation of Natives Conference will start in full at the First Alaskans Institute. Livestreams will be available starting on October 18th at 8 am on the Alaska Federation of Natives website. The agenda for the AFN can be found here.