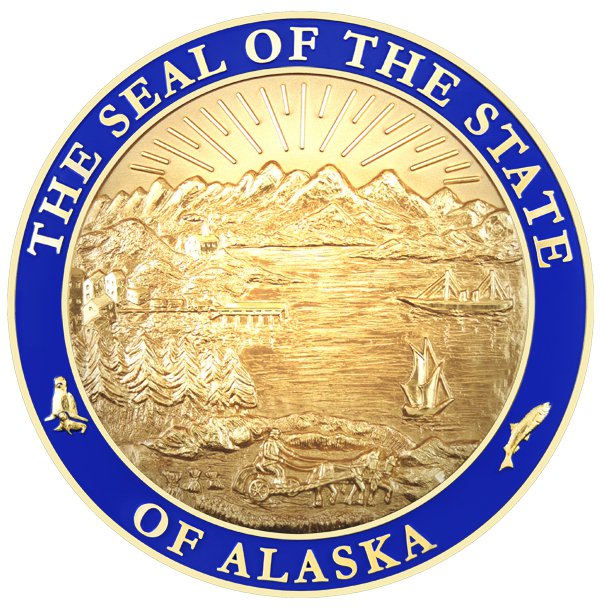 Juneau, Alaska (KINY) - The Alaska Division of Elections is gearing up for the Aug. 16 special general election to fill the remainder of the late Rep. Don Young's term in Washington, D.C.
According to documents released Wednesday by the division, the state is "dedicated to the security and accuracy of our election process and recognizes that any election system is susceptible to fraud if security measures are not in place."
The division states that Alaska has extensive procedures and multiple layers of security that includes a combination of people, processes, and technologies that help conduct secure, trustworthy, and accurate elections.
The information from the division outlines the following:
VOTING EQUIPMENT IS SAFELY STORED ALL YEAR
Ballots, machines, and keys are locked with tamper proof seals and stored behind locked doors, monitored by cameras and security systems. U.S. Cyber Security & Infrastructure Security Agency officers routinely evaluate the areas in order to make upgrades if needed. Federal and bi-partisan experts test, examine, and certify all voting equipment as secure before the state purchases it.
LOGIC AND ACCURACY TESTING
LAT is a collection of pre-election procedures that ensure that voting equipment and ballots to be used in an upcoming election can properly display the ballot, collect votes, and tabulate results. LAT is performed by the bi-partisan State review Board and again by bi-partisan Regional Counting Boards. At no time during the programming or testing of the tabulation equipment, is any of it connected to the internet or a network.
PAPER BALLOTS & ELECTION DAY SECURITY
Election security experts have consistently deemed paper ballots as one of the most secure forms of voting because they provide a physical paper trail that can be followed if there are any questions about the outcome of an election and are used during reviews and audits. Alaska has always been a paper ballot state. All review boards and polling places are staffed with bi-partisan voters.
POST ELECTION AUDITS
State law requires the State Review Board to conduct a hand count verification of random precincts that utilize precinct scanners. The randomly selected precinct must account for at least 5% of the total votes cast in each of the 40 house districts. If there is a discrepancy of more than 1% in the hand-count verification, a hand count of all the ballots cast in the district is mandated. This has never happened.
Though not required by law, the division has the State Review Board also conduct a hand count verification on randomly selected house districts for the early voted ballots, absentee ballots, and questioned ballots with representation from each of the five regional offices. The SRB also uses registers, scanner tapes, scanner memory cards, count reports, absentee and questioned ballot envelopes, uncounted ballots, early voting
certificates, tapes, hand count precinct summary sheets, and other materials in their audits.
CYBER SECURITY
Alaska has standardized access controls to reduce the likelihood of unauthorized access to data. The division also has intrusion detection processes and practices. In the case of a breach, these tools allow the awareness of what was compromised and potentially reduce the scope of a breach.