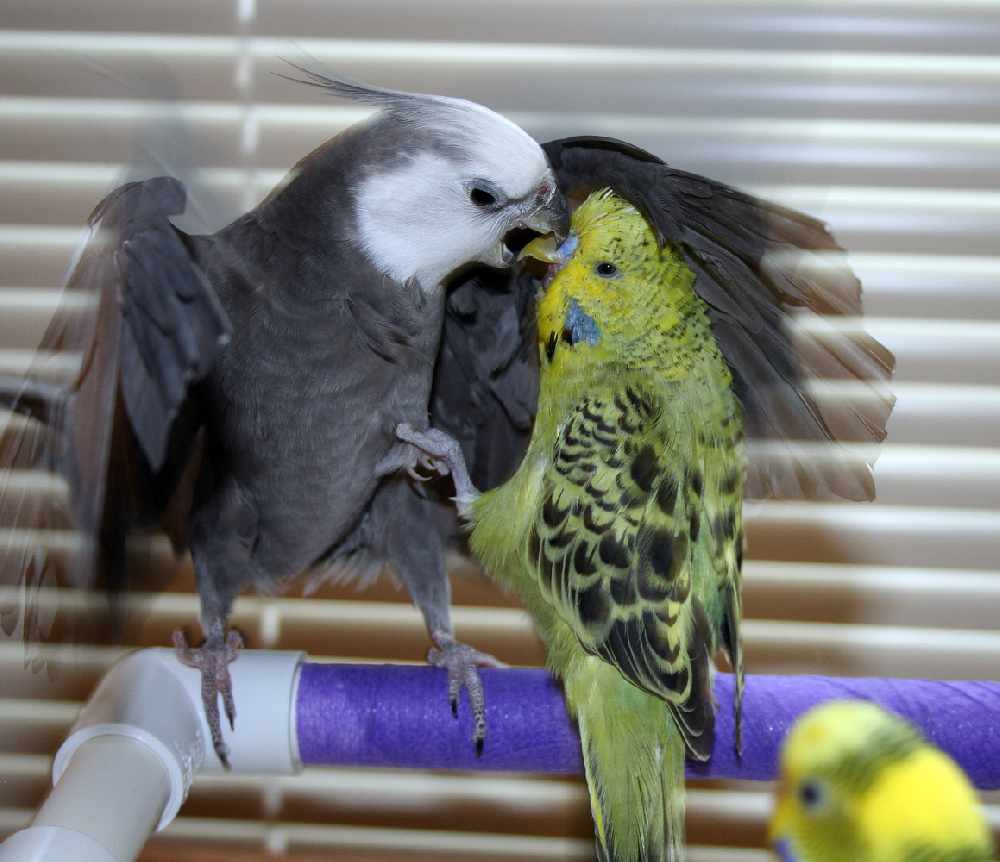 ANCHORAGE, Alaska (AP) — An Alaska bird club has begun hosting adoption events for pets whose owner died last month, according to the organization.
The nonprofit Alaska Bird Club is working to find homes for each of the hundreds of cockatiels the man left behind, KTVA-TV reported Monday.
"It was a sudden, unexpected death, so he hadn't made any prior sort of arrangements for what would happen to the birds," said Amber Morris, the club's vice president.
The birds were kept in a special aviary room with branches and nesting boxes in the owner's home. The club will maintain them there with the family's help while searching for new owners, Morris said.
The club gathered 175 birds for the first adoption event Sunday inside a training center used by Bob's Services Inc., a truck equipment company. Two more events are planned in the coming weeks for more than 100 cockatiels remaining to be adopted, Morris said.
"Usually our adoption program is just one at a time, two at a time, maybe somebody, you know, passes away and leaves us up to 10, so this is quite a number," Morris said.
Some prospective adopters at Sunday's event said they were searching for new companions for birds they already have at home, while others said were looking for new experiences.
"I'm really excited," said Kayla Oaks, who rescued four cockatiels. "They're all super cute, and I hope that I'm going to be able to give them the best life possible."