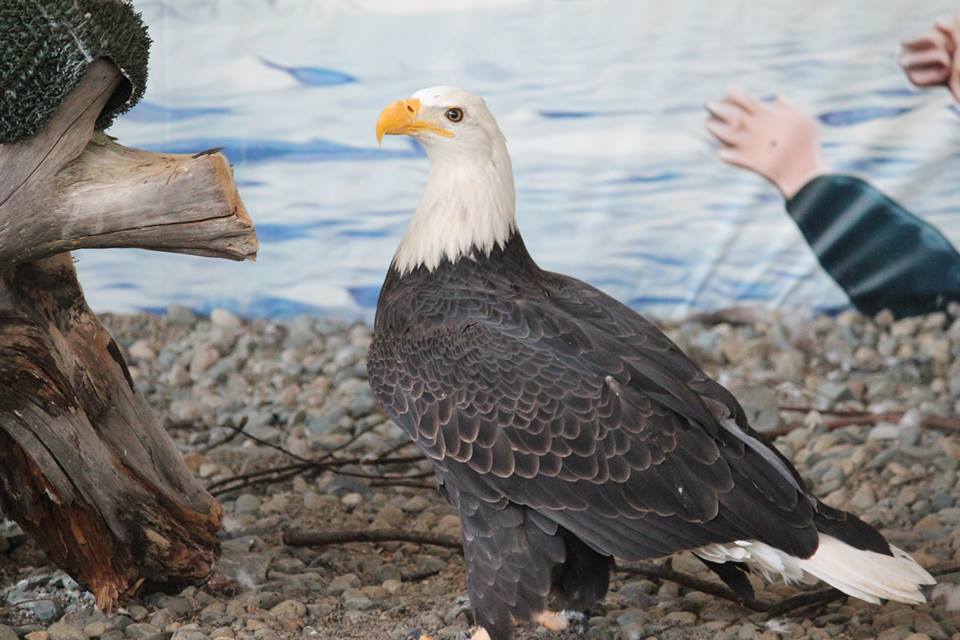 Juneau, AK (KINY) - The Juneau Radio Center did some traveling over the weekend to check out the Alaska Bald Eagle Festival in Haines.
Our own Chuck Geiger spoke with David Olerud, the founder of the American Bald Eagle Foundation about the annual event.
Olerud first talked about the history of releasing the birds.
"The releasing of the birds goes back to Dr. Scott in Anchorage for years; he pioneered the release of birds. I would like to see the release go back to the Dr. Scott's period, but we have federal laws that says that you have to do it this way or that way and basically the old way in my mind really was an educational tool to reach out to people on behalf of the bald eagle."
He also mentioned just how much joy being with the birds can bring.
"All the birds if you take the time, and I have to because I'm in a wheelchair I have slowed down in a way, so I watch the birds very carefully and there's fascinating stories on all aspects of birding that can contribute to a smile on the human being."
The festival took place throughout last week with many events such as talks, presentations, a bazaar, and even a scavenger hunt. Olerud had some closing advice on the subject of paying attention to all birds.
"Pay attention to the birds, because it's amazing what they will offer you and the understanding you'll get from him and you'll have a reason for getting up in the morning, enjoying the day, and going to bed with a smile."