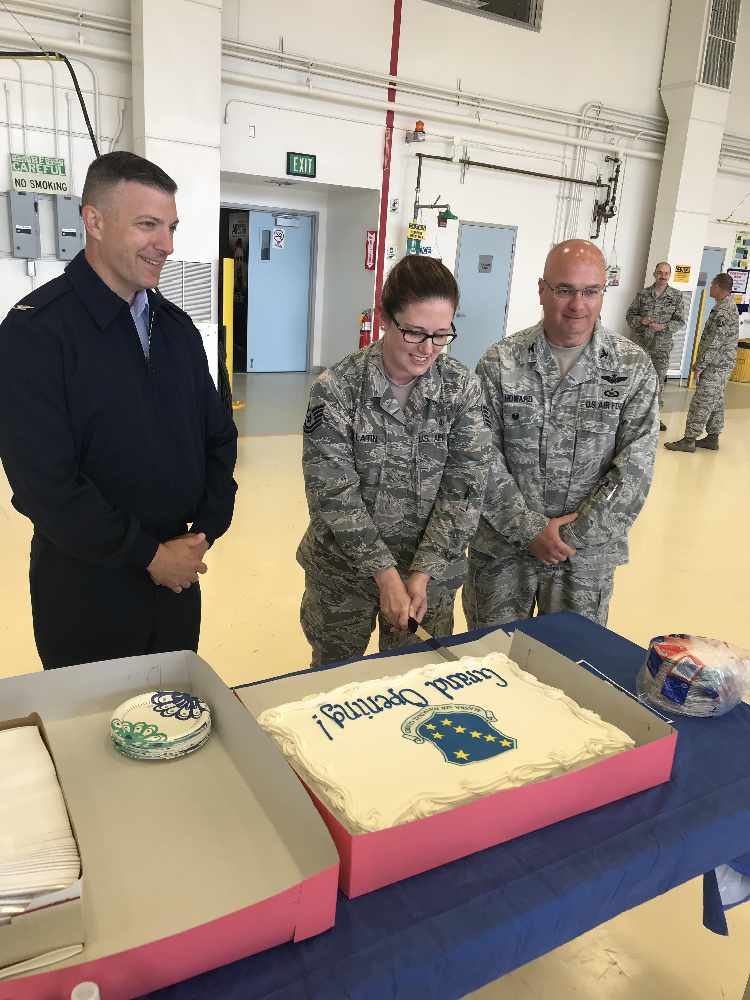 Juneau, AK (KINY) - The National Air Guard are celebrating their grand opening of a new Air Guard recruitment office.
Air National Guard Col. Torrence Saxe talked about the historic event.
"This is the largest Air Guard contingent we've had in Juneau, at least in recent memory. For example, our tanker the KC-135, this is the first time in the history of the unit going back to 1986 that it's been to Juneau. It should've been here a long time ago, but we're real glad that it's here now."
Col. Saxe says that the new recruitment officer, Jasmine Gallatin, is someone he puts a lot of faith in.
"I can't think of a better person to do it. I can say that both as commander and as a parent. She recently enlisted my teenage daughter into the Guard a couple months ago. She goes to basic training in about a month."
The new office will be at 12300 Mendenhall Loop Drive, which is a shared facility with the UAS recreation center.