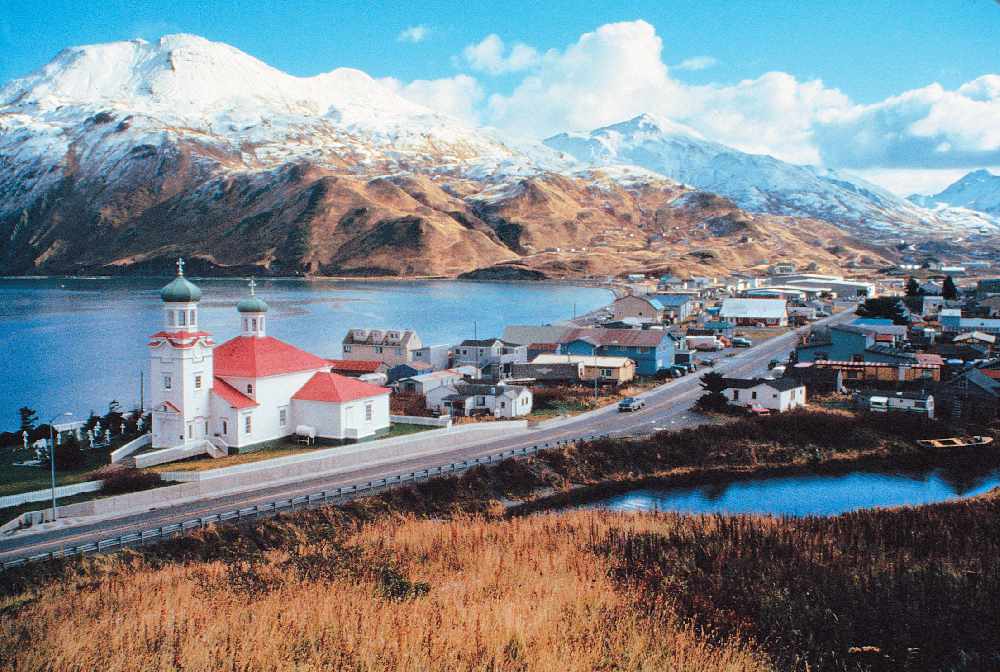 A view of Unalaska, Alaska.
Unalaska, Alaska (AP) - The chief executive officer of an Alaska air ambulance company says one of its aircraft made an emergency water landing Thursday after takeoff from an Aleutian Islands airport.
LifeMed CEO Russ Edwards says there were no major injuries suffered by the pilot and two medical crew members when the airplane landed in Unalaska Harbor.
Edwards says the Beechcraft King Air twin-engine turboprop experienced an unknown issue that forced the emergency landing.
The three on board were rescued by a city harbor vessel.
Unalaska is home to Dutch Harbor, the largest U.S. fishing port by volume of seafood landed.