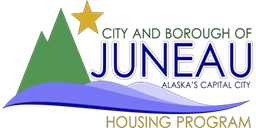 Juneau, AK (KINY) - At the latest Committee of the Whole meeting, there was a presentation showing the intent to streamline the process for the Affordable Housing Fund in an effort to incentivize more housing development.
The proposal is for an annual application process, similar to the Community Development Block Grant program, and would create a Manager's staff application review committee. The goal is to get developers' projects in front of the Assembly as efficiently as possible.
Scott Ciambor, Chief Housing Officer with CBJ, explained their overall goals.
"So the whole goal of the Affordable Housing Fund is to create more housing units. The stated target income for the Fund has been 0-120% AMI. so that can be a wide range of housing opportunity, all of which has demonstrated a need in the community and targeted in the Housing Action Plan. Realistically it is to get funds in the hands of developers, whether they're affordable housing developers or for-profit developers interested in doing workforce housing type projects to build more housing."
He also explained why they're looking to improve the process.
"In 2016, voters approved the 1% Sales Tax to go into the fund, so now there's going to be 400,000 over the next five years and we need to be able to spend that accordingly."
It was brought up by Assembly Member Wade Bryson that there should be more emphasis put on making things easier for new homeowners or those looking for a place to rent, rather than aiming it at developers. Ciambor explained their reasoning.
"I think the opportunity for homeowners is something that we have to monitor. I think what the Housing Action Plan talks about is giving more homeowners choice up and down the economic ladder and so this allows that to happen by putting more rental units on the market. Again, that affects choice and there is also more opportunity to use these funds to do single-family homes, workforce housing type projects, and so that remains to be seen."
More information can be found on the CBJ website.