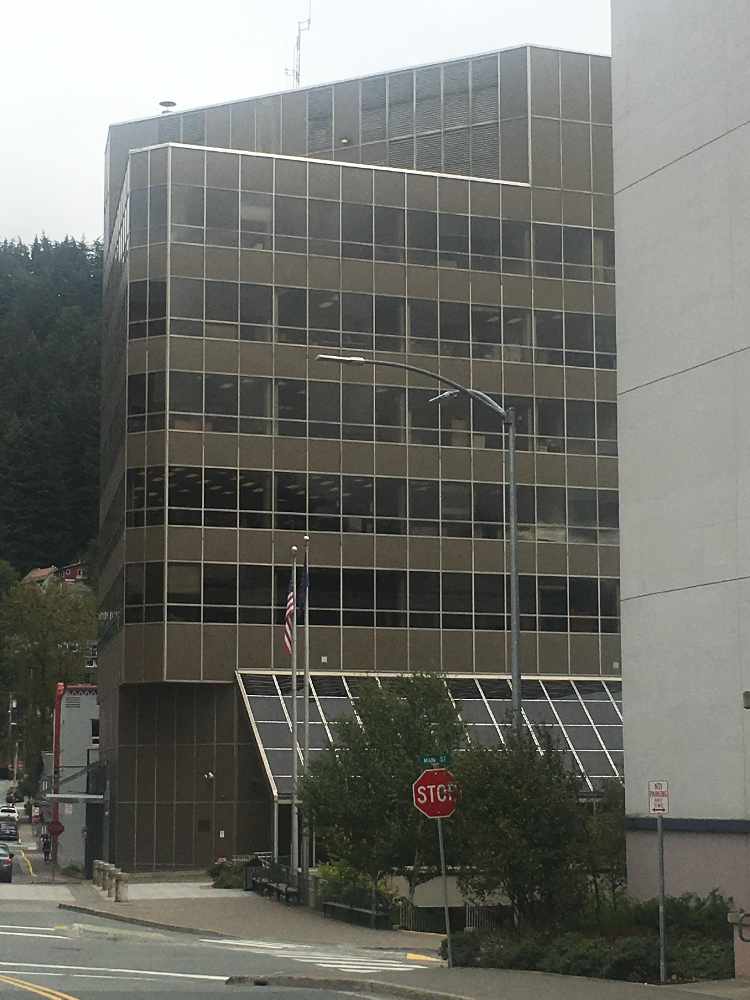 Dimond Courthouse in Juneau
Juneau, Alaska (KINY) - The long time administrator of the state courts in Alaska's first judicial district is ending his service to the state.
That word coming from Juneau Superior Court Judge Amy Mead, the deputy presiding judge of the First Judicial District, while a guest on Action Line. She said Neil Nesheim retired as of Thursday. "On behalf of the First Judicial District, I would really like to thank him for his many years of dedicated service."
She was asked about a replacement. "A gentleman by the name of James Kwon, who is currently the clerk of court in Palmer, will be coming down. He starts June 15 and we're feeling very fortunate to have him."