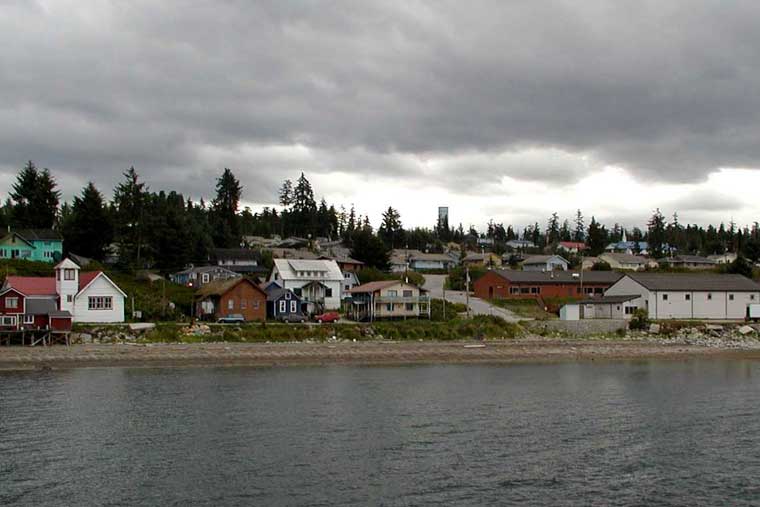 The community of Angoon.
Angoon, Alaska (KINY) - Mayor Joshua Bowen approved an emergency order that requires all residents and visitors to Angoon to wear a mask or face covering over their noses and mouths.
The mask mandate impacts areas like indoor public places and communal spaces outside the home.
This includes the US Post Office, Angoon Trading, Angoon Oil, Angoon City Hall, and the Angoon Community Association Building.
It also impacts the Alaska Marine Highway Ferry Terminal during scheduled ferry arrivals and the Angoon Seaplane Base during arriving flights.
The mask mandate does not apply to persons under two years old, and people who have a health issue or disability in which wearing a mask covering would endanger their safety.
It does not impact drivers.
Masks must also be worn at churches that hold indoor services.
The order lasts until September 15 unless the Angoon City Council takes further action.