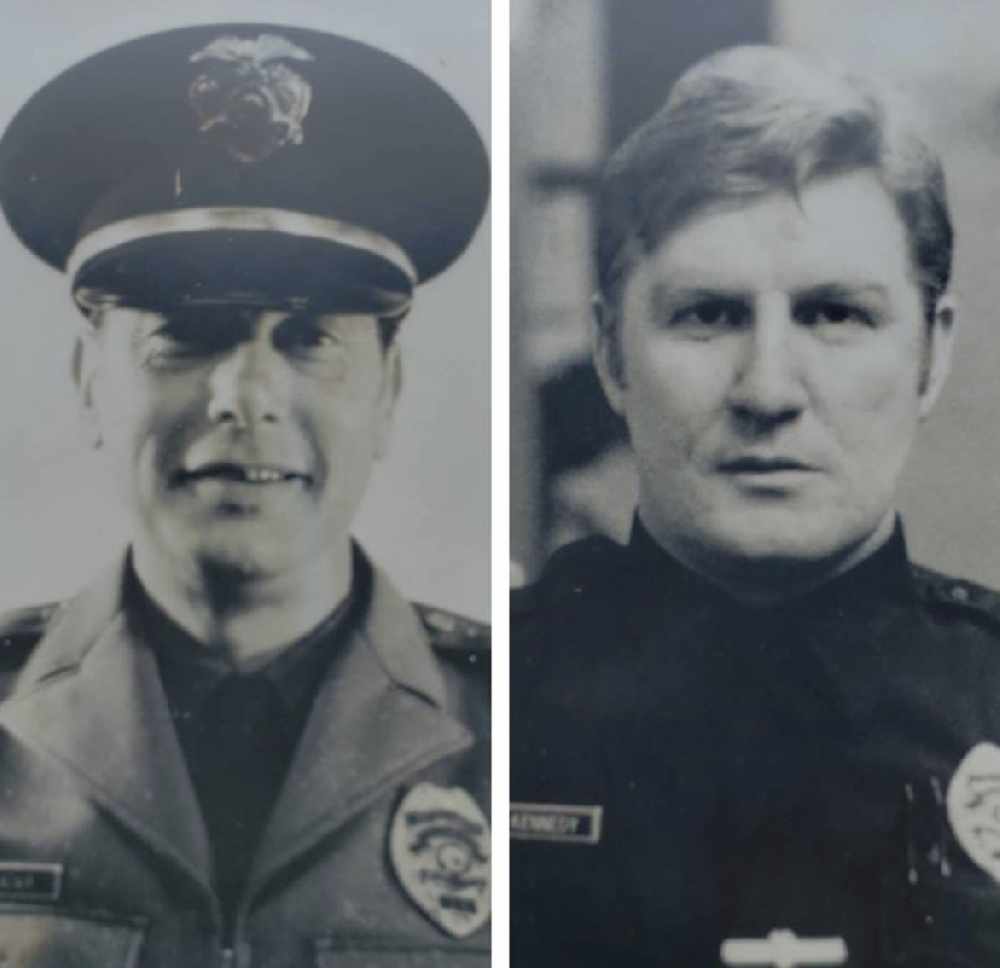 courtesy of CBJ
Juneau, Alaska (KINY) - It was 40 years ago Wednesday when the Juneau Police Department suffered the worst day in its history.
Chief Ed Mercer called it a somber day. That's when officers Richard Adair and Jimmy Earl Kennedy were killed responding to a shots fired call on Evergreen Avenue in the highlands.
The call came in shortly after 1 that afternoon when police were told a man was firing shots on Evergreen Avenue. Fifty-year-old Louis Sorensen fired three shots at his neighbor, Dr. Henry Akiyama, who suffered flesh wounds.
Officers Adair and Kennedy were both struck in the head and killed instantly. Sorensen, who barricaded himself in his Evergreen Avenue home, fired about 20 shots from a second-floor window. He later committed suicide.
Chief Mercer chief says incident serves as a reminder to officers to take care. "You kiss your family goodbye every single day. You just don't know if you're going to be coming back. That's one of the things you accept when you get into this job."
Another officer, Mike Stickler, was shot in the leg after he responded. He left the department a couple of months later which Chief Mercer said is not unusual when an officer lives through such an event.
A release from Juneau City Hall says a flower arrangement was delivered to Kennedy's grave in Magee, Mississippi this week with the help of the police department there.
A wreath will be laid on Adair's grave in Juneau during the Alaska Peace Officers Association annual Police Memorial Ceremony which is tentatively scheduled for May 18th.