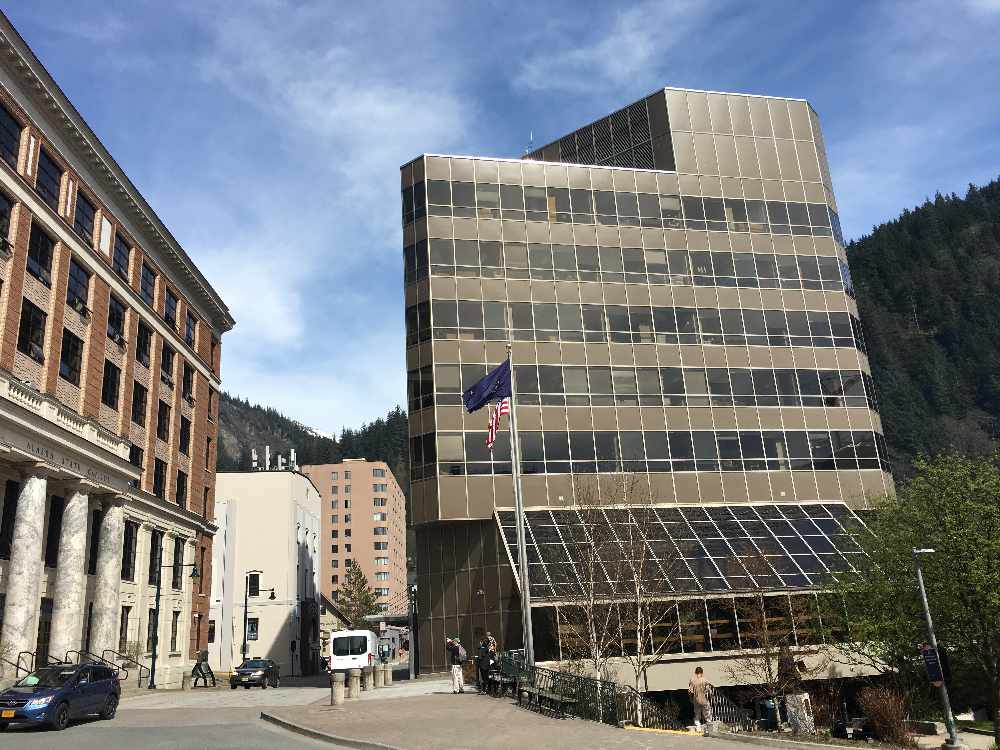 The Dimond Court House in Juneau.
Juneau, Alaska (KINY) - A Juneau man has been sentenced to prison in a case stemming from late last year.
Russell Shilts was sentenced to three years for a single count of misconduct with a weapon. Two charges were dismissed as part of a plea agreement.
In November 2019, Alaska Wildlife Troopers form Juneau conducted a traffic stop on a 1996 Honda Accord in the 5000 block of North Douglas Highway.
Investigation revealed a passenger in the vehicle, Shilts, had an outstanding $100 Juneau Police Department warrant for his arrest for violating conditions of release.
Further investigation revealed Shilts was in possession of a handgun while being a convicted felon.
Shilts was placed under arrest for his warrant, as well as the new charge of misconduct involving weapons in the 3rd degree, a felony, and violating conditions of release, a misdemeanor.