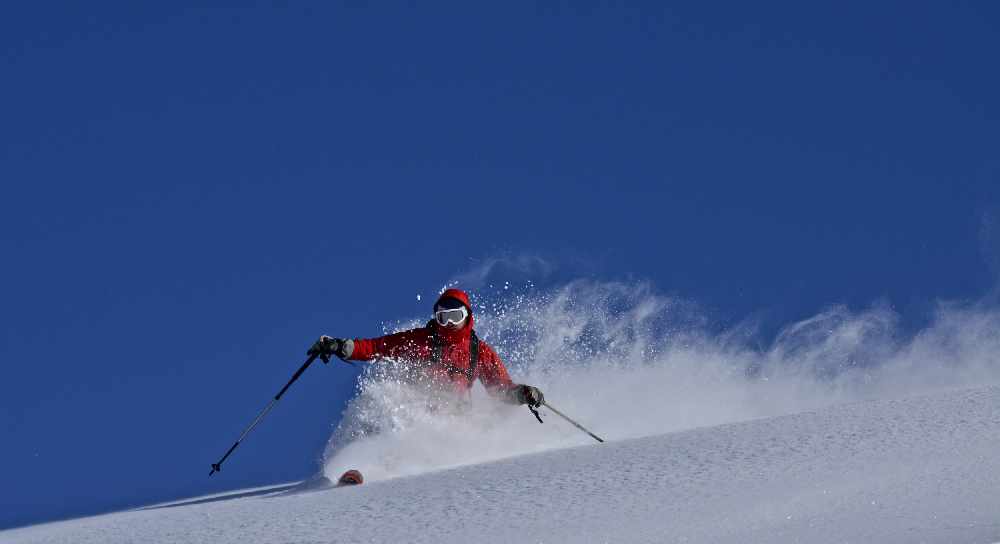 Stock image
Anchorage, Alaska (KINY) - The Alaska Ski for Women is North America's largest women's cross-country ski event, with close to 1,000 Alaska women skiing Kincaid Park.
The 4 kilometer Alaska Ski for Women course will be decorated on Feb. 4 for participants to ski independently.
Men are also invited to ski independently. Men are also invited to register and ski the course on Saturday.
Course decorations will include educational signage on domestic violence, a photo booth, ski-themed jokes, sponsor banners, and dozens of lawn flamingos.
The main event is on Sunday, Feb. 5. There will be two timed events followed by a costume contest and an untimed 4k loop party wave, an opportunity to show off costumes.
The day wraps up with food, drinks and massages in the Kincaid chalet.
A silent auction will also be held.
There's also an opportunity to meet community organizations awarded grants from the 2022 Alaska Ski for Women.
After a hiatus due to the pandemic, the post-ski mimosa reception is also back this year.
This fundraising event supports the Nordic Skiing Association of Anchorage and Alaska nonprofits working to end domestic violence in the community.
Grant recipients from the 2022 event include Abused Women's Aid in Crisis and Covenant House Alaska.
Sunday's activities begin at 10:30 a.m. with two timed races, and the untimed party will begin at noon.
Opportunities are still available to register Saturday at Kincaid Park in the blue building in the stadium from 11:00 a.m. to 5:30 p.m.
Or Sunday at the Kincaid chalet starting at 9 a.m.