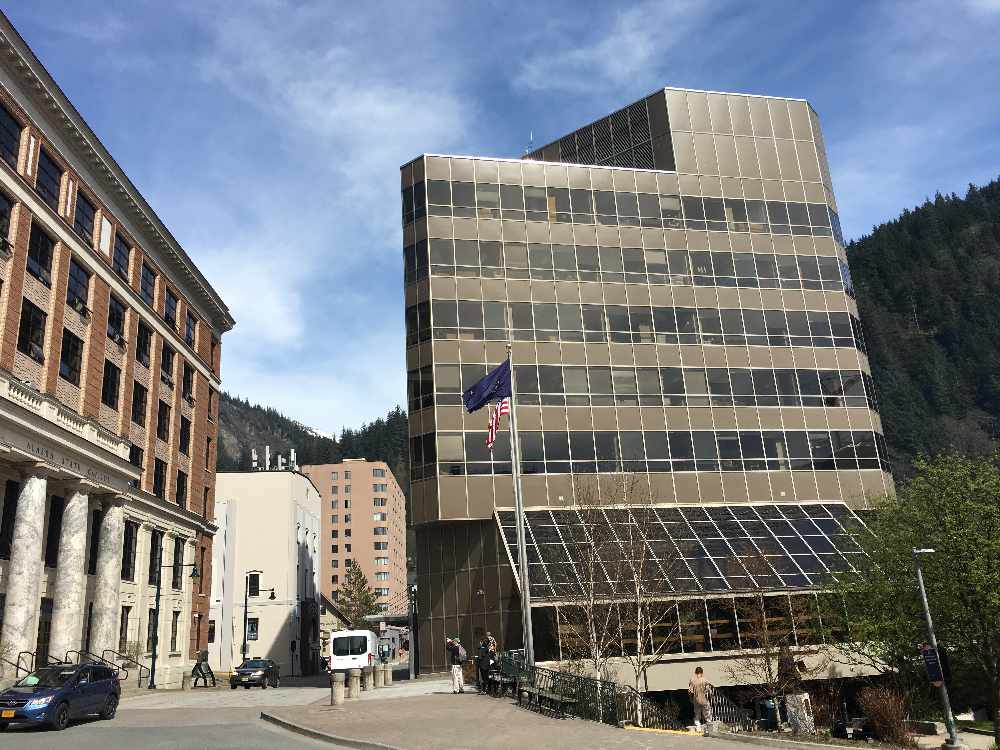 The Dimond Court House in Juneau.
Juneau, Alaska (KINY) - A Ketchikan man has been sentenced to 25 years in prison after accepting a plea in a murder case from 2018.
Darrell Ryan, 40, admitted to killing Aaron Dixon, 31, during a fight inside a Tongass Avenue home.
Ryan pled guilty to second-degree murder charges and was be sentenced by Superior Court Judge Philip Pallenberg.
The prosecution for 25 years in active prison time in the case District Attorney Timothy McGillicuddy said.
Ketchikan Police investigated the case. They responded to a home on Tongass Avenue on Jan. 12, 2018, for the report of a fight. They found the victim, Dixon, suffering from 12 stab wounds.
Police said Dixon died at Peacehealth Ketchikan Medical Center.
Police said they located the murder weapon, a 13-inch kitchen-style knife with an 8-inch blade, at the scene of the crime.
Police said alcohol was a factor in the case.