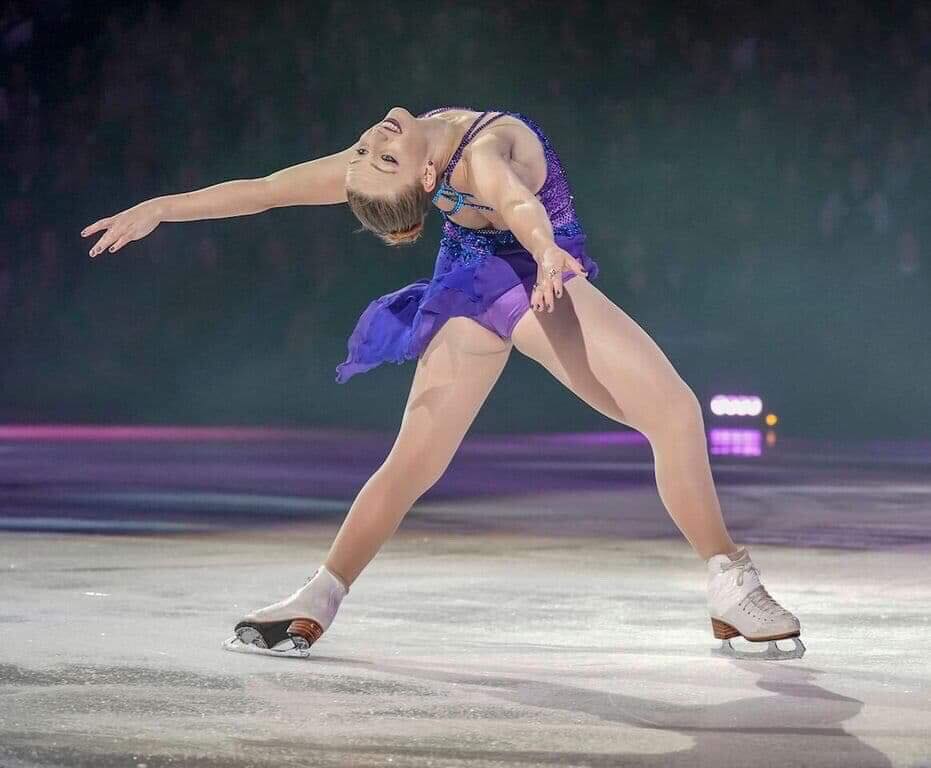 Figure skater Courtney Hicks performs at Treadwell Arena on Saturday, April 5. (Photo by Pam Leary)
Juneau, Alaska (KINY) - The 15th annual Juneau Spring Skate was held Saturday at Treadwell Arena.
The program featured the artistry of two top-level competitive figure skaters, Jordan Moeller and Courtney Hicks of Colorado Springs, Colorado, as well as members of the Juneau Skating Club.
This year's theme was Magic, Mystery and Mayhem.
Pam Leary, also known as "Madame Leary" on the ice and while in character, is a member of the club. She said the event is the pinacle of the club's season.
"Our spring skating show is the culmination of eight months of all the work the Juneau Skating Club has put together," Leary said.
Moeller says traveling and performing with smaller troupes around the nation is a way to give back to the sport.
"We love [traveling] and doing stuff like this," Moeller said. "It's definitely a way for us to promote the sport. It's great to come to these smaller towns and encourage the younger kids to keep working hard."
Hicks also says she likes to help youth gain an interest in skating.
"It's great to come see all the kids and these small clubs, and help them skate and promote skating in these smaller towns," Hicks said.
For more information about the club visit juneauskatingclub.org.