Coronavirus Closures and Postponements
STATE OF ALASKA MANDATES
JUNEAU RADIO CENTER
Lobby closed to visitors and non-employees

Please call 586-3630 for more information
JUNEAU SCHOOL DISTRICT (more info: https://www.juneauschools.org)
no student attendance or student activities 3/16 - 3/30

School district providing free breakfast & lunch to students March 16-27 For families utilizing school food services, the Juneau School District will provide free food beginning Monday, March 16 through Friday, March 27. Food will be available for any child 18 years of age or younger at established food service sites. First Student buses will be located in the parking lots of each distribution site (see list below).

First Student staff will greet students upon arrival and provide their pre-packaged breakfast and lunch meals. Small groups will be maintained in the process to minimize the gathering of crowds as students receive their take-home meals.

Beginning Monday, March 16, meals will be available at the following distribution sites:

8-10 a.m. Weekdays through March 27
• Sayeik: Gastineau - bus will move to Cedar Park Apartments from 10-11 a.m.

8-11 a.m. Weekdays through March 27
• Harborview / Juneau-Douglas High School: Yadaa.at Kalé - pick up at Harborview
• Dzantik'i Heeni Middle School
• Riverbend / Thunder Mountain High School - pick up at Riverbend
• Glacier Valley Elementary School
• Floyd Dryden Middle School
CITY AND BOROUGH OF JUNEAU
more info: juneau.org/covid-19 // In concert with the State of Alaska's COVID-19 Health Mandate closing all public and private schools to students through May 1, the City and Borough of Juneau will be extending current closures of similar public facilities for the same duration.
Augustus Brown Pool

Dimond Park Aquatic Center

Mount Jumbo Gym

Downtown Public Library

Mendenhall Valley Public Library

Douglas Public Library

Juneau-Douglas City Museum

Zach Gordon Youth Center

Senior Open Gym

Dimond Field House

Treadwell Ice Arena
In order to protect the community through social distancing, the CBJ Docks & Harbors Department asks that customers please call or email instead of visiting the office starting today, March 25. Administrative staff will be available to help remotely with all harbor needs from 8 a.m. to 9 p.m. Monday through Friday, and from 8 a.m. to 4:30 p.m. Saturday and Sunday.

If Juneau Harbors is unable to assist you by phone or email, an in-office appointment can be scheduled Monday through Friday from 8 a.m.-4:30 p.m. If you would like to make a payment or purchase a launch ramp permit online, visit the Launch Permit & Bill Pay Website (bit.ly/2WHSSgP).

For more information, email harbormaster@juneau.org, or call Aurora Harbor at 907-586-5255, or Statter Harbor at 907-789-0819.

Advisors at the Alaska Small Business Development Center are standing by to assist Juneau businesses as they weather these difficult times. You can file for an Economic Injury Disaster Loan, view a training video, or stay up to date with Alaska SBDC's COVID-19 Resource Center. https://aksbdc.org/covid19/
BARTLETT REGIONAL HOSPITAL
Notice on Bartlett Points of Entry As of Wednesday, March 25, 2020 the doors to the Valliant Administration and Medical Arts Buildings on the Bartlett Regional Hospital campus will be locked to unscheduled public visits. Please note, our departments in these two buildings are still open for business – many of these staff provide services to our patients or to our colleagues at BRH. Please call the department that you want to do business with directly. Department contact information can be found on our web page at www.bartletthospital.org

The front entrance and the Emergency Department are the two public points of entry to the main hospital Monday through Friday 6:00 a.m.-8 p.m. During all other hours, the Emergency Department is the single point of entry. All patients presenting for care will be screened appropriately and directed to appropriate care areas. Non-patient visitors will be asked screening questions.

If you or a loved one is experiencing a Behavioral Health Crisis, know that Mental Health Clinicians are on site 24/7 ready to assist you. Services can be accessed through the Emergency Department. In addition, the outpatient clinic is operating telehealth services 8am-7pm Monday through Thursday and 8am-5pm on Fridays. Please call the main line at 907-796-8498 to arrange an appointment.

Individuals and groups are also making protective cloth masks. Such masks are not considered PPE. Bartlett Regional Hospital Infection Preventionist Charlee Gribbon sees a need for washable gowns and secure, lightweight face shields. Gribbon requests that PPE and mask makers seek guidance from hospital approved sources. More info here: https://beta.juneau.org/newsroom-item/now-accepting-volunteers-and-requests-for-assistance
STATE CAPITOL BUILDING
Limited to lawmakers, employees of the Legislature, the governor's administration and credentialed journalists.
STATE OFFICE BUILDING
There will be no more Theatre Organ concerts at the State Office Building until further notice. This due to all the cancellations and closures. Notice will be sent out when concerts resume.
JUNEAU FOURTH OF JULY PARADE
TLINGIT AND HAIDA
Offices in Juneau, Alaska and all remote field offices will be closed to the public beginning Wednesday, March 18, 2020 and will remain in effect until further notice.

Tlingit & Haida will continue to operate during normal business hours.

85th Annual Tribal Assembly Postponed
SEALASKA HERITAGE
UNIVERSITY OF ALASKA SOUTHEAST
UAS campuses are currently closed and classes are suspended through March 20th for an extended spring break. UAS employees will be available 8am-5pm during the closure to answer urgent questions: uas.virusresponse@alaska.edu, (907) 796‑6100, or (877) 465‑4827
ALASKA PIONEER HOMES
Coronavirus Precautions Implemented (more info: http://dhss.alaska.gov/daph/Pages/default.aspx)

Precautions will now include all of the following: • Limit of one adult visitor per day per resident • Visitation will take place in resident's room • Screening and sign in will continue upon entry into the building • Visitors who have any signs of infection will be asked to visit at another time • Visitors will be encouraged to limit their movement within the home
CRUISE LINES
Cruise Lines International Association: ocean-going cruise lines will be voluntarily and temporarily suspending operations from U.S. ports for 30 days starting March 14.
Holland America: pausing operations of its 14 ships through April 14.
Princess Cruises: All cruises on its 18 ships are canceled until May 10.
SEARHC
Suspension certain non-emergent services in response to the latest coronavirus (COVID-19) developments. In an announcement made by the SEARHC Incident Command System (ICS), restrictions have been applied to dental, optometry, patient travel, and elective surgery effective immediately, allowing staff to focus on core healthcare services and prepare for increased volumes due to potential outbreak.
AEL&P
Main Lobby Closed

Drive-Thru Open

More info: AELP.com
ALASKA DEPARTMENT OF CORRECTIONS
Visitation at DOC institutions statewide has been temporarily suspended.
ALASKA FOLK FEST
LION'S CLUB GOLD MEDAL BASKETBALL
COMMUNITY-WIDE CLEAN-UP
Community-wide Cleanup has been postponed to a future date to be announced. In addition, the Youth Litter Patrol program has been temporarily suspended.
GREATER JUNEAU CHAMBER OF COMMERCE
Suspending its weekly luncheons until further notice
JUNEAU JOB CENTER
Building closed to public until April 30

Call for unemployment & job needs - 907-465-2952
JUNEAU RAPTOR CENTER
The Juneau Raptor Center has established new protocol for bird rescues due to the hunker down orders from the state. We will no longer be going to homes to pick up injured birds. If you see a bird outside that needs to be rescued, please call our emergency pager at 790-5424. If you pick it up and call us we will not be able to come get it.
JUNEAU SYMPHONY ORCHESTRA
Rescheduled: Dr. Stephen Radcliffe, we will perform Heroic Pictures June 27th & 28th at Juneau Douglas High School

Postponing March 28th special fund raising event, Beethoven and Brews
PERSEVERANCE THEATRE
Postponing all live performances of Fun Home
SOUTHEAST ALASKA GARDEN CONFERENCE
NATIVE YOUTH OLYMPICS
UAS AND JUNEAU WORLD AFFAIRS COUNCIL ANNUAL FORUM
UAS ALUMNI & FRIENDS SPRING DINNER AND AUCTION
ALASKA WOMEN'S LOBBY / CARLA TIMPONE ACTIVISM AWARDS
JUNEAU ROTARACT FASHION SHOW
JUNEAU-GLACIER VALLEY ROTARY CLUB
Pillars of America Speaker Series 2020 Cancelled
JUNEAU-GASTINEAU ROTARY CLUB
Postponed ARC-Assemblages Recycle Competition 2020 to Sept. 26 @ JACC from 12:30-5
SOUTHEAST ALASKA LAND TRUST
POSTPONED: The SEAL Trust 25th Anniversary Celebration and Fiddlehead Pop-Up Dinner
DIOCESE OF JUNEAU
no public celebration of Mass across the Diocese of Juneau or other large gatherings - effective Saturday, March 14th through Friday, March 27th· This includes all public Liturgies, Masses, Benedictions, Stations of the Cross, faith formation classes, and other types of church activities.
JUMP FILM FESTIVAL
TROUT UNLIMITED
Fly Fishing Film Tour Screening Postponed
JUNEAU SKATING CLUB
All Learn to Skate lessons are cancelled for the remainder of the 2019-2020 season.

All figure skating ice is cancelled for the remainder of the 2019-2020 season.

The 2020 Spring Show, Colors of the Rainforest, has been cancelled.

The Test Session and Competition scheduled for 23 to 25 April is cancelled.
NATIONAL EVENTS
Major League Baseball: The MLB announced its decision to suspend spring training games and to delay the start of the 2020 regular season by at least two weeks.
NCAA Championship Tournaments: The NCAA president and board of governors canceled the Division I men's and women's 2020 basketball tournaments, as well as all remaining winter and spring NCAA championships.
National Basketball Association: The NBA has suspended game play until further notice.
National Hockey League: The 2019-20 season of the NHL is "on pause," according to a release sent March 12.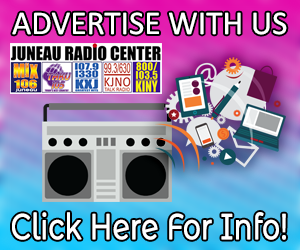 Crude Oil Price