Ozzy Osbourne Photo Contest - Submit Your Photo!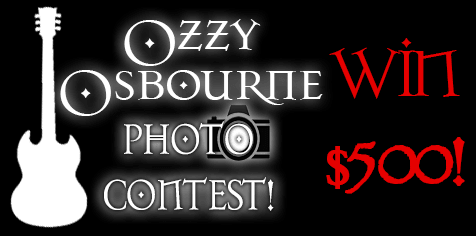 Submit your Ozzy Osbourne photo here for your chance to WIN $500!!! Once you do, you can vote for your photo HERE!
To submit your photo, leave your name and contact info (so we can find you if you win!), then click the "Browse..." button below, find your Ozzy image, and click the "Submit" button at the bottom of the page!
Submission Form