2020 Juneau Jetaway!
IT'S BACK! Juneau Radio Center's Juneau Jetaway! Thanks to Alaska Airlines, we've got 2 pairs of tickets to win! Could it be you? Check back here weekly and listen to the Juneau Radio Center Stations for where our entry box location will be for the week!
REGISTER ONLINE BELOW!
SOCIAL DISTANCING? NO WORRIES, ENTER BELOW TO FOR YOUR CHANCE TO GET QUALIFIED, THEN LISTEN TO EACH DAY AT 7:35, 8:35, 12:35 and 4:35!
__________________________________________________________________________________
JUNEAU RADIO CENTER
'JUNEAU JETAWAY CONTEST' RULES
Juneau Radio Center (JRC) stations (KINY-AM/FM, KTKU-FM, KSUP-FM, KJNO-AM/FM and KXXJ-AM/FM) in conjunction with Alaska Airlines will give away 2 pairs of tickets anywhere Alaska Airlines flies. The rules for the Juneau Jet Away promotion are as follows:
1. Contestants must be at least 21 years of age at the date of the giveaway (TBD).
2. Contestants must not have been a major prize winner with winner JRC in the previous twelve months. 'Major prize' is defined as being valued at over $500
3. Contestants may sign up at each participating retailer once per day -or- effective March 14th via web.
4. JRC stations will announce 3 names (minimum) at 4 different times Monday through Friday.
5. Contestants, when their name is announced on JRC stations will have 10 minutes to reach Juneau Radio Center by phone at (907) 586-3630.
6. Qualifier letters will be distributed either through email or a method TBD.
7. You may qualify only once.
8. Contestants must be present at the Grand Prize drawing on TBD in order to claim their prize. Contestants may "proxy" their Qualifier's Letter to another person providing that person is at least 21 years of age at the date of the drawing, and as long as that assigned person is not already qualified. Doing so removes any claim of the original "Qualifier" to any prizes awarded. The Qualifier's Letter must include the signature of the original "Qualifier" and the date of the transfer of the Qualifier's Letter. (a copy of their I.D. is preferred.)
9. Qualifier's Letter's must be presented on TBD at the Grand Prize Drawing location along with a legal (picture) ID to maintain their eligibility for prizes.
10. The winner of the "Juneau Jet Away" will be established by random drawing.
11. The decision as to the winner of any prizes, as decided by JRC, is final.
12. Prize winners are responsible for any applicable taxes and must sign a W-9 IRS form.
13. Prize winners must hold a valid credit card for Accommodation incidentals and security deposits.
14. If the winner is found not to be eligible or not in compliance with these Official Rules, disqualification may result. No alternate winner will be selected.
15. Prizes are non-redeemable for cash and non-transferable.
16. Employees of the Juneau Radio Center, owners and management of sponsors and their affiliates are not eligible to win cash or prizes.
By accepting a prize, where permitted by law, the winner grants to JRC and JRC's representatives, the right to print, publish, broadcast and use, worldwide in any media now known or hereafter developed, the winner's full name, photo and voice, as well as biographical information as news or information, and for advertising, trade, and promotional purposes without additional compensation or consideration, and without notification, review or approval.
Any attempted participation by means other than those permitted by these Rules, is void. JRC and any participating promotion agencies or prize providers will not be responsible for lost, late, incomplete, stolen, misdirected, illegible or postage-due entries; or any technical error or failure, or unauthorized human intervention, or for the inaccurate capture of entry or other information, or the failure to capture any such information. JRC is not responsible for contacting any participant if that participant has changed contact information and failed to provide JRC with the proper contact information when such information is required.
This contest is not sponsored by Apple, nor is Apple involved in any way with any of our contests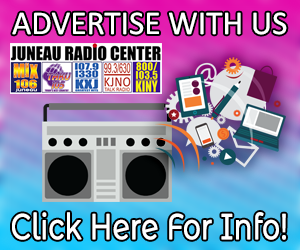 Crude Oil Price