Theo Czuk Concert
Friday, June 14th, 2019
Event Summary
"THE URBAN FOLKSINGER"
Dubbed "the Mark Twain of songwriting," Theo Czuk is a critically acclaimed singer/songwriter and an award winning novelist.
Price: Free Admission
More Information (KINY is not responsible for external websites)
Lyrically akin to, and armed with, Vonnegut's rapier wit and incisive insight, Theo's slant on the world has been described as "catawampus and exhilarating."
An URBAN FOLKSINGER, Theo was born and raised on the hardscrabble streets of Detroit and spent his youth toe tapping boulevard curbs to the grooves of the city swelter. When at an early age he was introduced to Bob Dylan, the die was cast and the URBAN FOLKSINGER was chiseled.
With a rust-belt groove bolted under vocal, piano and guitar, songsmith Theo Czuk brings a gritty urban blue-collar sound to songs of love and hope and survival. A modern day humorist in the model of Will Rogers and Mark Twain, Theo share's personal life stories with songs of humor and tempo'd tales of verse.
INDIE MUSIC REVIEW
"Few releases this year, or in recent memory for that matter, will impress experienced music fans quite like The Black Bottom… It's a definite stand out in every regard. Theo Czuk's The Black Bottom is a dozen songs of pure musical goodness with a generous amount of talent backing it up at every step."
- Michael Saulman, INDIE MUSIC REVIEW (Jan 03, 2018)
NEUFUTUR
"Czuk's near impeccable instincts for writing material in this idiom … The Black Bottom is an immersive experience – it practically demands that you lose yourself in its rich musicality and lyrical substance … You can't help but admire the flawless construction characterizing this album. Czuk is obviously an increasingly rare recording artist … Czuk has a bit of daring in him and that boldness is derived from confidence. …it's an important creative work among the finest released in 2017."
- Joshua Stryde, NEUFUTUR (Dec 30, 2017)
NO DEPRESSION – The Journal Of Roots Music
"Czuk and his musical partners take on a number of popular styles within the genre with immense fluency and confidence that never strikes a false note… an authentic artistic voice … Czuk, as a writer, does a consistently outstanding job of bringing together a conversational style of writing with under the radar substance that makes an impact on attentive listeners… a glaring final example of the impressive creativity that he's poured into this release"
- MINDY MCCALL, NO DEPRESSION – The Journal Of Roots Music (Dec 30, 2017)
Venue
Mcgivney's Valley
9105 Mendenhall Mall Road
Juneau

Dates
The event runs from 10:00pm to 11:55pm on the following dates.
Select a date to add this event to your calendar app.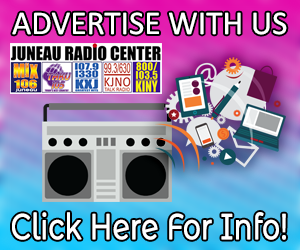 Crude Oil Price