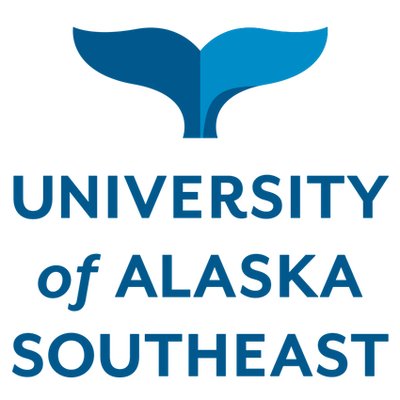 Juneau, Alaska (KINY) - The University of Alaska Southeast will host more than 70 Alaska high school students from 11 districts and 17 communities from Southeast Alaska to the North Slope for the 2019 EDUCATORS RISING Alaska State Conference in Juneau, March 7-9.
According to a UAS press release, EDUCATORS RISING offers high school students the opportunity to explore education careers and encourages them to become teachers. UAS faculty from the Alaska College of Education will share their experiences as teachers, and students will hear from recruiters and staff from admissions, advising, and financial aid offices.
Dr. Steve Atwater, Executive Dean of the Alaska College of Education, remarked, "I am thrilled that UAS will host the conference for high school students from across Alaska who are interested in becoming teachers. The need in Alaska for more teachers can only be met by through this sort of K-12-UA coordination. The Alaska College of Education is pleased to help make this happen."
Students will explore the UAS Auke Lake campus and participate in competitions, leadership workshops, and other activities. Dr. Atwater will join Chancellor Rick Caulfield in addressing students at their opening event.
UAS Associate Vice Chancellor for Alaska Native Programs, Ronalda Cadiente Brown, will also speak to students about teacher education scholarships for Native students, available through PITAAS: Preparing Indigenous Teachers and Administrators for Alaska Schools. Cadiente Brown is a longtime Juneau educator. She is Director of the PITAAS Program and works closely in partnership with Sealaska Heritage Institute in managing the scholarships.
EDUCATORS RISING Alaska is a state chapter of the national EDUCATORS RISING organization, whose mission is the "cultivation of highly skilled educators by guiding young people on a path to becoming accomplished teachers, beginning in high school and extending through college and into the profession."
Beginning in the fall of 2019, school districts in Juneau and Sitka will have their own chapters of EDUCATORS RISING. The Juneau program will be hosted at Thunder Mountain High School, but will be available to all high school students in the community.
The clubs are supported by UAS and by the recently-established Teacher Excellence Fund at the Juneau Community Foundation. The fund was created through donations from the City and Borough of Juneau and a broad array of private donors and businesses.
Superintendent Bridget Weiss noted, "The Juneau School District is very grateful for the support of the Teacher Excellence Fund to make this opportunity possible for our students. It is a 'pay it forward' program that will inspire some young people to pursue careers in education."