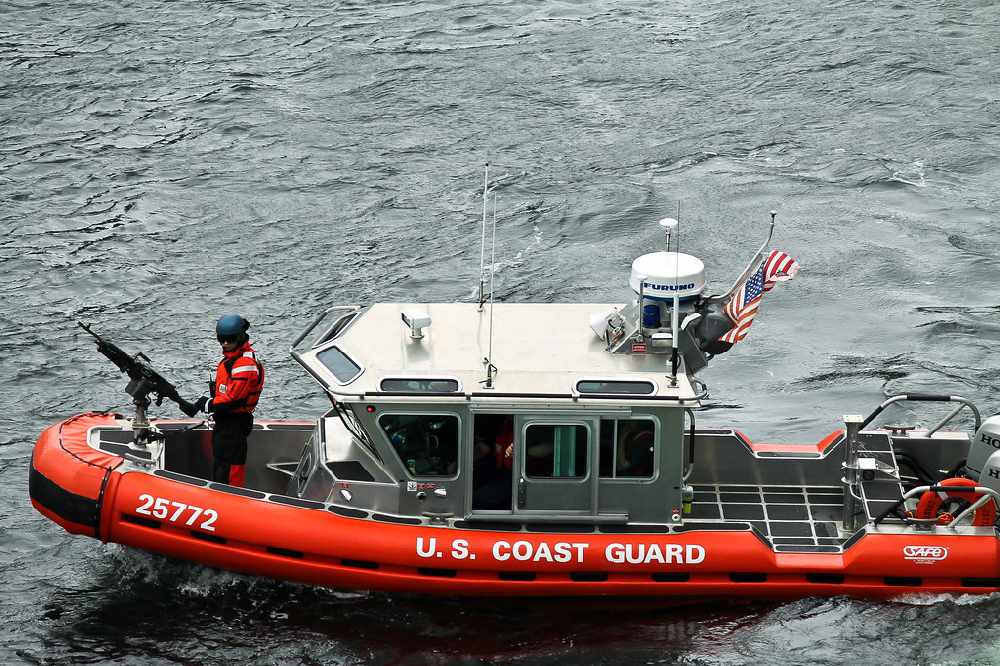 Courtesy photo from USCG
Wrangell, Alaska (KINY) - Three people were rescued after their boat began taking on water near Mitkof Island in the Wrangell Narrows.
The Coast Guard Cutter Barco responded to the report of the fishing vessel Heather Anne sinking and running aground.
The three were found safe on Mitkof Island. The boat lost about 200 gallons of diesel fuel and hydraulic fluid.
The Barco provided de-watering pumps to mitigate the potential discharge and environmental impacts to the waterway. The vessel was completely flooded and the de-watering efforts were unsucessful.
The Coast Guard said there were some reported of sheening in the water but there were no signs of impacts to the hatchery and fishery.
Coast Guard Sector Juneau is in charge of the pollution response efforts. Another organization was hired by the Coast Guard to stabilize the vessel and mitigate the pollution.