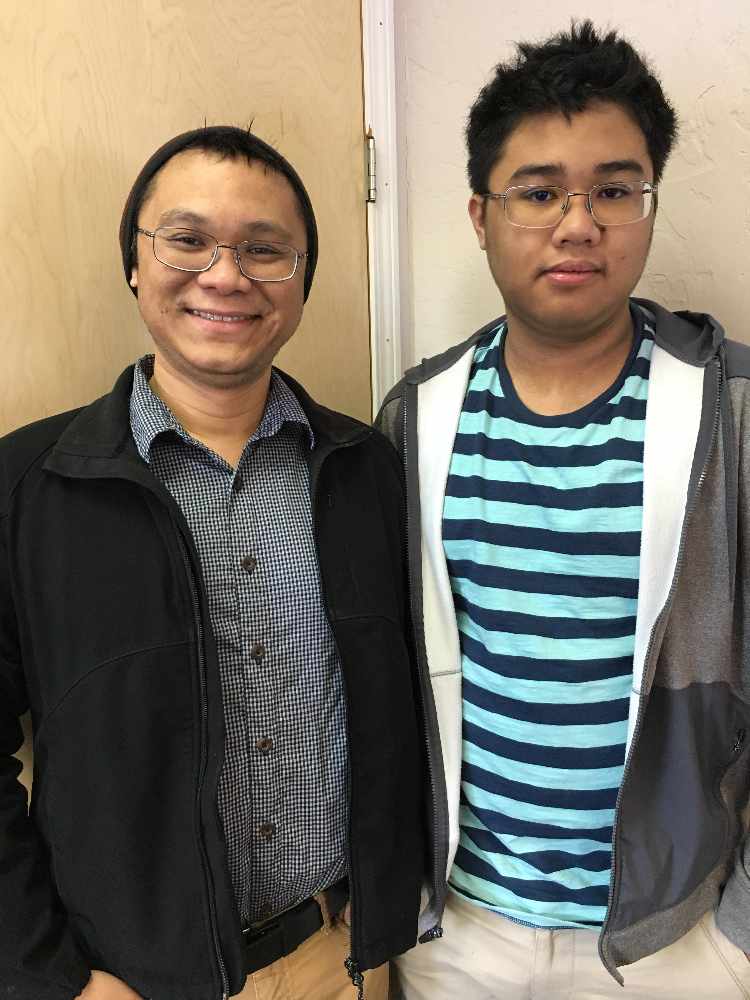 (L-R) Rodel Bohulano and the spelling bee champ Paolo Bohulano visited the Juneau Radio Center
Juneau, Alaska (KINY) Paolo Bohulano will represent Juneau Schools in the state spelling bee in Anchorage on March 29.
Bohulano is an eighth grader at Montessori Borealis School. He spent hours studying, relaxed and had fun at the competition.
"It is great to represent Juneau in something as big as the spelling bee. I hope I can do this place proud."
He said some of the tougher words are the shortest and the least difficult because they can throw your off your game. Pronunciation of the words is also a key at these competitions.
He won with the word conundrum. He thanked his mother for helping him study for the spelling bee. "I remembered a lot of words from memory alone. Repetition is the key."
He won the school contest three times. He has won district twice. The first district title was in sixth grade. He said having been to the state competition might help him with nerves and give him an edge over other competitors.
His father Rodel Bohulano said he was very proud of his son for his accomplishments and always encourages him to do his best.