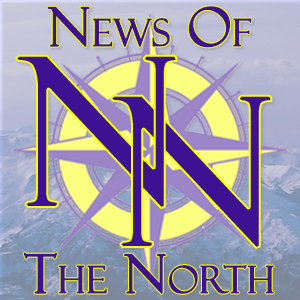 Northern Slope Borough creates packed snow roads.
In less than a few weeks, it could be possible to drive to the northernmost settlements in Alaska.
The Northern Slope Borough plans to expand existing snow trails into temporary snow roads, starting in Atqasuk and running seventy miles to Utqiagvik, then another two hundred and five miles to connect with existing snow roads in the oil fields and the start of the Dalton Highway. These snow roads will allow locals to have supplies and goods driven into the communities they serve instead of flown or barged, but will melt away before summer and leave the delicate tundra unharmed. Jason Bergerson, manager of the Community Winter Access Project, stresses the importance of these snow roads to the economic well being of the borough. Current available shipping methods can cost up to ten times more than ground shipping, so the borough intends to use this winter's roads to document the risks and costs, and how beneficial they are to the people who live there.
The trails that will become the foundation for the roads are currently not maintained by the borough, and are frequented by snowmobiles, although some highway vehicles drive them. Because of the uniqueness of these roads, all travelers must be licensed and insured like any state highway, and required to follow convoys led by specially outfitted state pilot trucks, which will leave weekly and travel at below fifteen miles an hour. Safety of highway vehicles is a large concern, and the maintained roads and piloted convoys will help reduce the risk of vehicles getting stuck and needing professional removal, but convoys will still carry emergency gear and towing assistance will be stationed at various intervals along the roads.
Although this is the first winter the snow roads have been federally sanctioned, the hope is to annually expand them into a network that increases access to other communities as well.