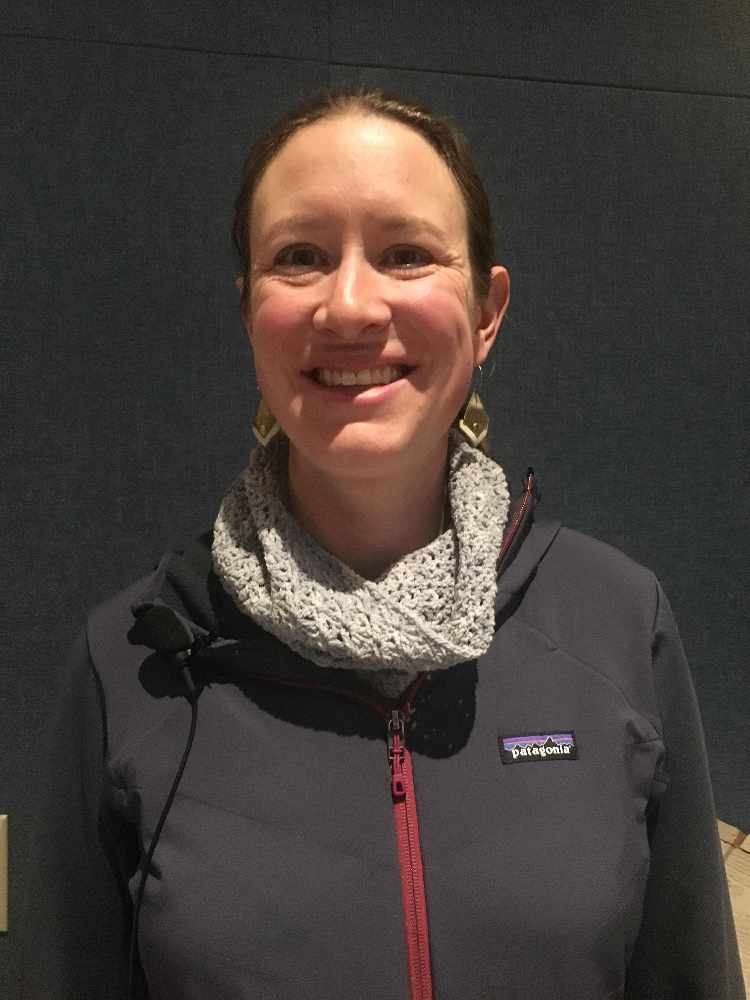 Linnea Pearson
Juneau, Alaska (KINY) Linnea Pearson flew on a military cargo plane to join 250 scientists and researchers in one of the remotest parts of the world.
Pearson spent seven seasons in Antarctica, four of them studying the Weddell Seals.
She spoke about the experience during a lecture as part of the Fireside series at the Mendenhall Glacier.
She traveled to the McMurdo Station to learn more about how seals survive amid brutal cold, that routinely reaches
under 50 below zero.
Pearson said they also wanted to know how the seals become amazing deep divers and how they stay warm. Once fully grown some seals can stay underwater for up to 90 minutes.
The Weddell seals are the most studied seal in the world because they have no interest in humans and are easily accessed.
They are also the southernmost breeding animal in the world.
Antarctica is under a treaty of 117 different nations and is devoted to science
These seals can't be hunted and have no land predators. All wildlife on the continent is protected
Pearson said dealing with ground blizzard conditions all the time made her appreciate Juneau weather
Pearson added this research can help us understand arctic seals
More information on the project can be found online
www.icyseals.com