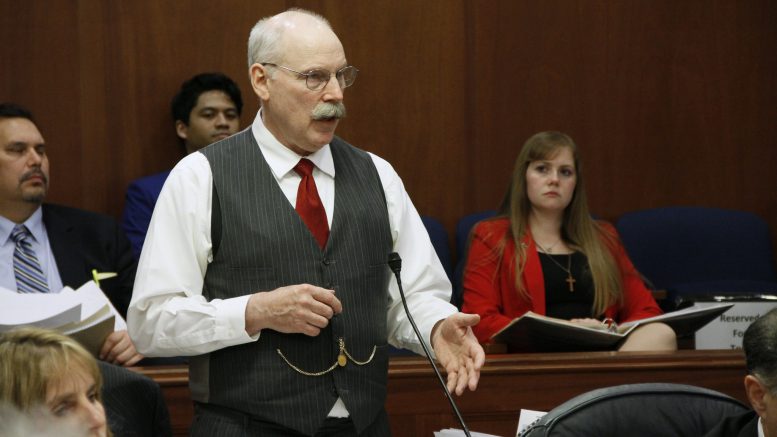 As the co-chair of the Senate Finance Committee, Sen. Bert Stedman introduced a bill that would split the PFD from the budget.
Juneau, Alaska (KINY) - Even though the Alaska Senate voted down a $3,000 dividend on Tuesday, it may reappear later this week.
According to the Midnight Sun AK blog, the Legislature's uniform rules allow any member to call for a previous vote to be rescinded, allowing it to be reopened for a motion. The vote requires the same number of votes for that motion to have passed, which in this case would be 11.
It could be difficult for the Senate to wrangle the necessary votes this week.
The pro-$3,000 PFD Sen. Mike Shower is expected to return from his excused absence on Friday, but one of the original 10 is expected to be gone by then. The Anchorage Daily News notes that Sen. Mia Costello, R-Anchorage, has an excused absence that would put her out of the city—and therefore unable to vote—on that day.
The other senator with an excused absence Sen. Tom Begich is expected to be back in Juneau on Saturday night. His position on the dividend is less set-in-stone. He told the Anchorage Daily News, "I think right now, I guess my answer would be if (a traditional dividend is) what the majorities are moving toward, I'd be inclined to support it. But I'm also open to $1,600."
The Legislature's uniform rules, however, only allow a single effort to rescind a motion. If the motion to rescind fails or is strategically brought up ahead of time, it can never be brought up again.