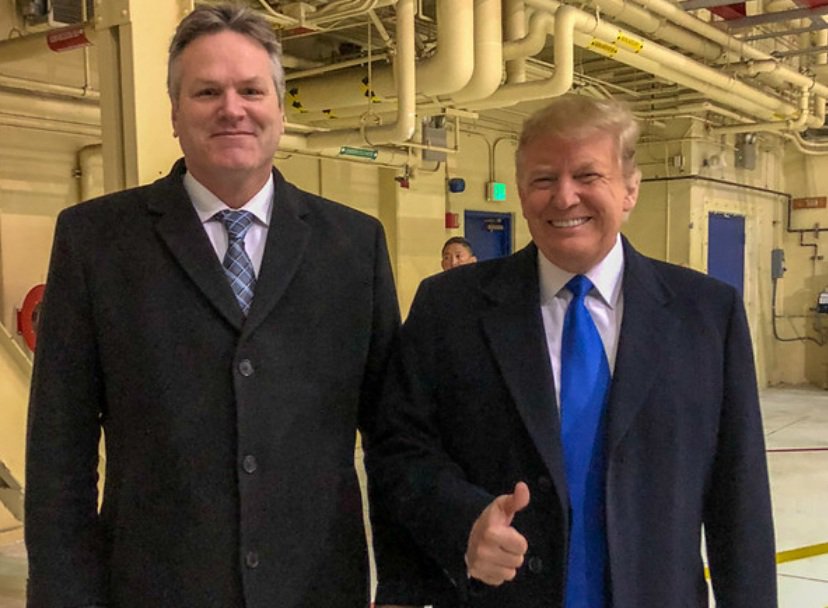 Gov. Mike Dunleavy and President Donald Trump during a meeting on May 24.
Anchorage, Alaska (KINY) - Governor Mike Dunleavy is expected to meet President Donald Trump in Anchorage on Wednesday.
According to KTUU TV in Anchorage resources and tariffs will be at the top of the agenda.
Dunleavy said the goal is to boost the economy in order to "make not just Alaska, but America, as self-sufficient as possible and create more wealth, and more importantly, more jobs."
Dunleavy also noted that he'll be thanking the President for a just-announced lifting of a Public Land Order that will give the State of Alaska and Doyon Native Corp. 1.3 million acres of land in eastern interior Alaska.
Dunleavy said that he's looking forward to the conversation with the President, who last passed through Anchorage on May 24.
The President is on his way to Japan for a meeting with the G-20 countries.