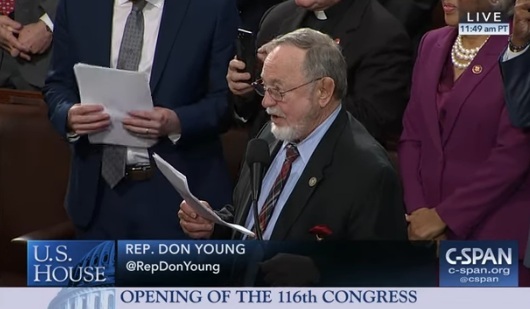 Rep. Don Young swears in House Speaker Nancy Pelosi on Thursday.
Washington, D.C. (KINY) - The Dean of the House administered the oath of office to Pelosi.
Alaska's Representative to the U.S. House, Don Young, swore in the new House Speaker, California Democratic Congresswoman Nancy Pelosi on Thursday in Washington, D.C.
Rep. Young is the longest serving member of the House and in his role of Dean of the House, he normally swears in new speakers.
After telling all those present in the House gallery to be quiet, Rep. Young swore in Pelosi.
Pelosi previously held the position from 2007 to 2011.