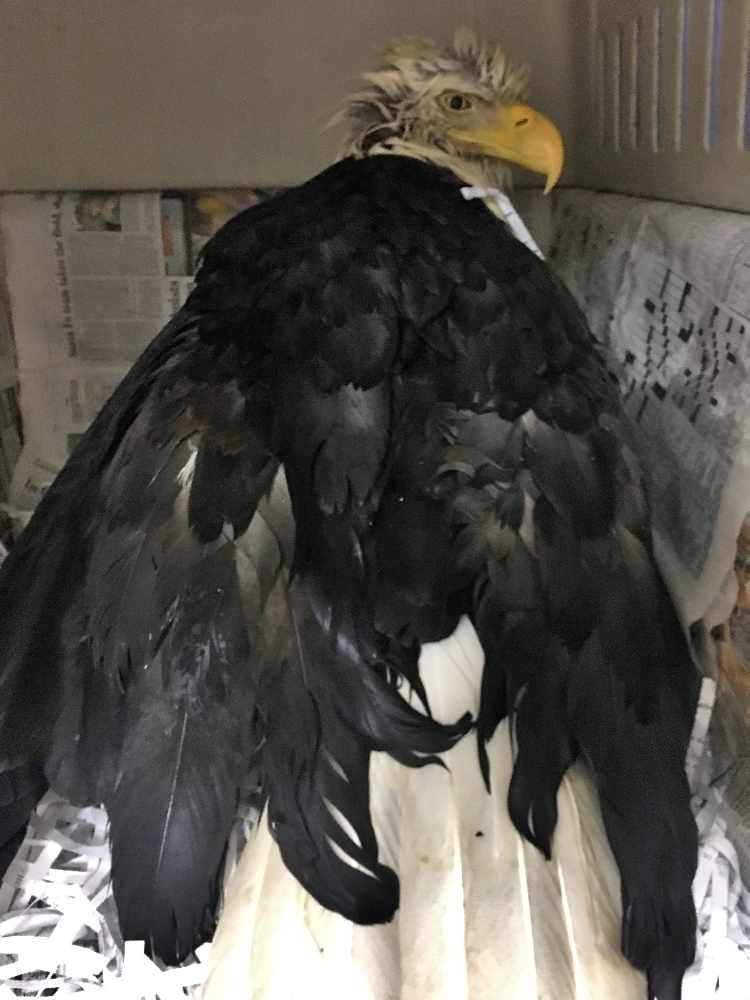 Courtesy photo from Juneau Raptor Center
Juneau, Alaska (KINY) A US Coast Guard vessel spotted the injured bird at Statter Harbor.
The Juneau Raptor Center said the eagle was found floating face down in the water. The crew from the vessel Liberty wrapped him up and kept him warm until volunteers Tim and Kathy Benner arrived.
The eagle was examined and no injuries were found. He was placed in a kennel with warm air to dry out his feathers.
The Raptor Center said the eagle is no stranger to the facility. It was a patient there in 2014 that had been rescued and released after getting tangled in fishing line.
He is now being treated in Sitka as they try to rehabilitate him to fly again.