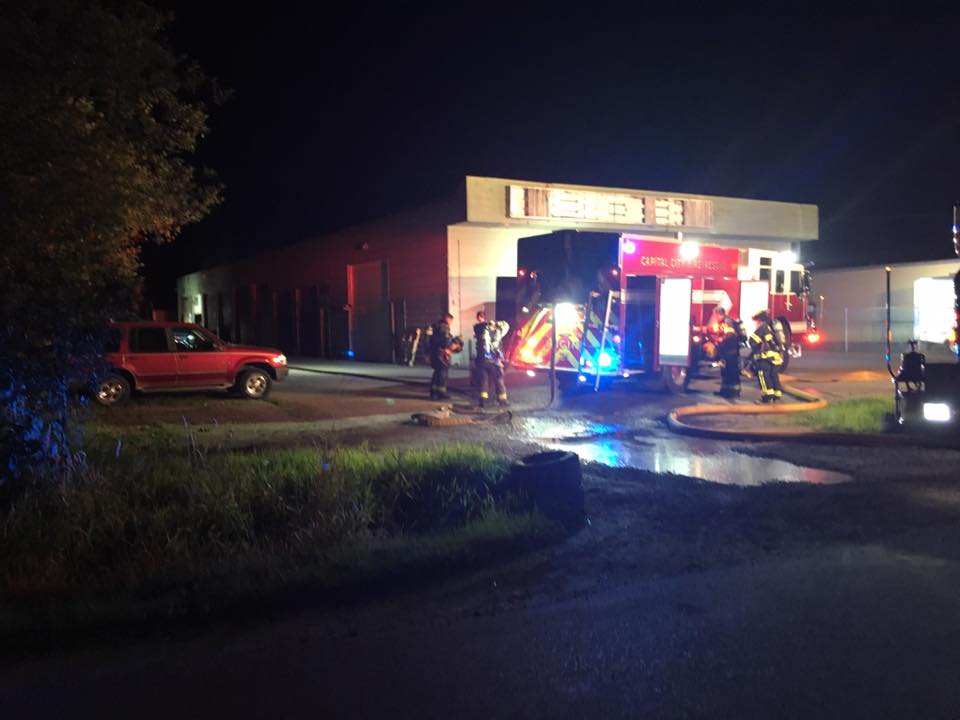 Photo credit to Capital City Fire Rescue.
Juneau, Alaska (KINY) - Firemen got the call at 1:30 a.m. to a commercial building with garages.
The Capital City Fire Rescue Fire Marshal's Office has conducted a fire origin and cause investigation for a fire that occurred on Aug. 7 at approximately 1:30 a.m. in the 8600 block of Airport Boulevard.
The fire is unintentional and it is most likely caused by discarded cloth material rags spontaneously combusting in a plastic container in the middle of an auto repair shop.
The fire caused approximately $5,000 in damage from heat and smoke. The fire was confined to the auto shop space, however smoke was able to migrate to other adjacent spaces via openings in the ceiling.
It is unknown at this time if the business or building is insured. There were no injuries reported.
Assistant Fire Chief Ed Quinto said someone was walking by the building and noticed some smoke and orange smoke underneath the garage door and alerted firemen.