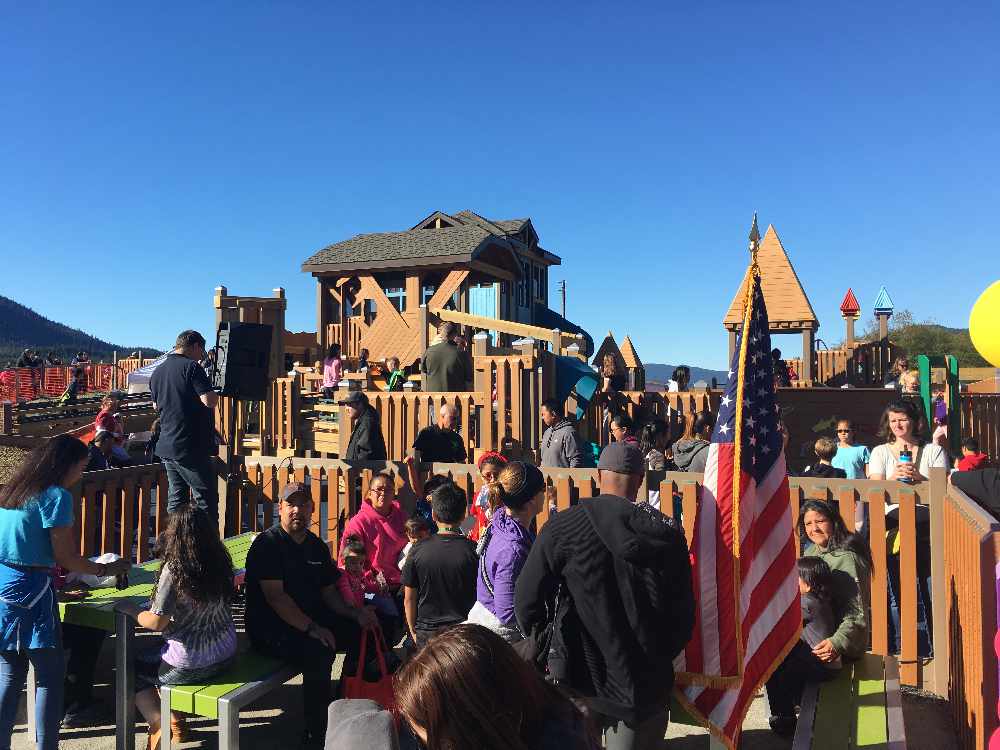 Juneau, AK (KINY) - Starting as a community project to later become a tragedy after a fire, Project Playground has risen out of the ashes to become even better. The park is now officially open for anyone to enjoy. 
Hundreds of kids played at the new space for the grand opening. Food vendors ensured that those visiting wouldn't have to leave to enjoy a quick meal. Parents were out enjoying the sunshine. Community leaders were also around to enjoy a community job well done. The ribbon was cut and the new playground now stands as a testament to coming together to make something great for Juneau's children. Over 900 volunteers were involved in the project.
Alexandra Pierce, one of two CBJ liaisons for the Project Playground Steering Committee, commented on the excellent turnout.
"We couldn't have asked for a better event. It's a sunny day, there are a whole bunch of kids in the playground, and it's just so amazing to see this finally open and see so many kids and enjoying it and playing on it."
George Schaaf, Director of CBJ Parks & Recreation, was really excited about the park's accessibility.
"My favorite part of this park really is how accessible it is. If you come here, you will see that every square inch of this playground is accessible for people of all abilities. Everyone has something to enjoy in here. I'm looking around and seeing the turnout and it is just incredible to see the community come together to rebuild the playground and then come out today to celebrate. It's really inspiring and makes me excited to see what comes next."
Saralyn Tabachnick, Mayor Candidate and Executive Director for AWARE, was also excited to see it all come together.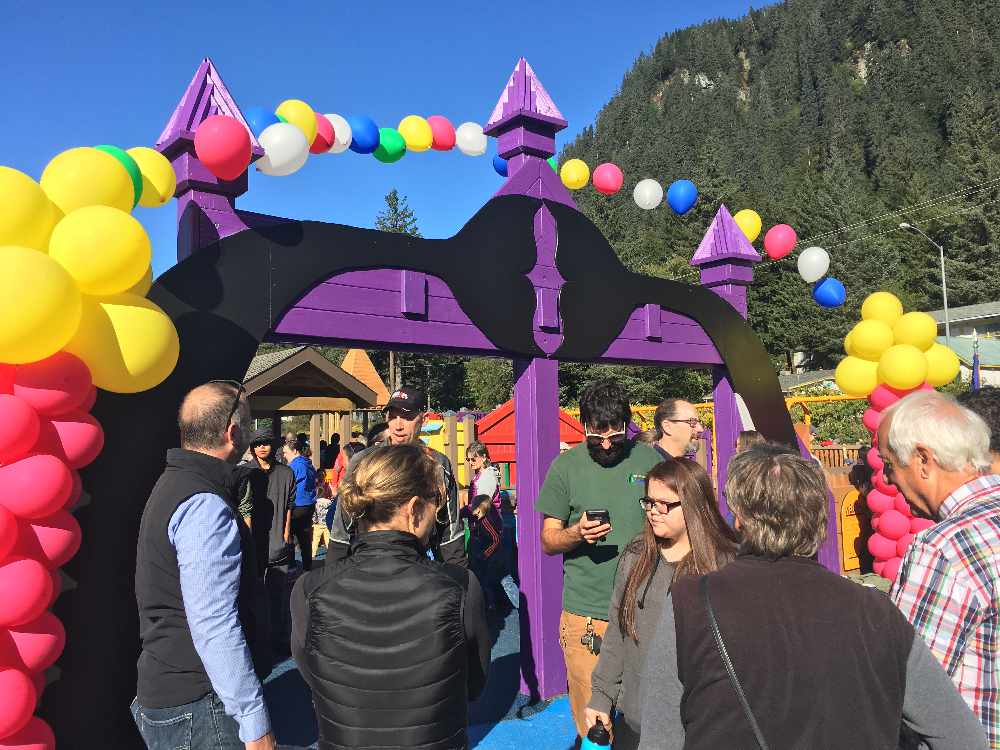 "I think it's fantastic. There are hundreds of kids out here having fun. Everyone is having fun. This is all about community, safety, innovation, and it is a beautiful experience. I feel so proud of our community."
The opening day brought nothing but smiles and it appears that there is will be even more happiness in the future.
Schaaf revealed that there is still a lot of work to be done in Juneau to ensure that every kid has a place to play.
"We also have some parks and playgrounds in Juneau that need a lot of attention and love. Every kid in Juneau deserves a great place to play. In the next year or so, we'll be looking at the next project to bring the community together and to bring play to every kid in town."
For the latest from the CBJ Parks & Recreation Department, check out their website. We also recently talked with Pierce about their Master Plan.