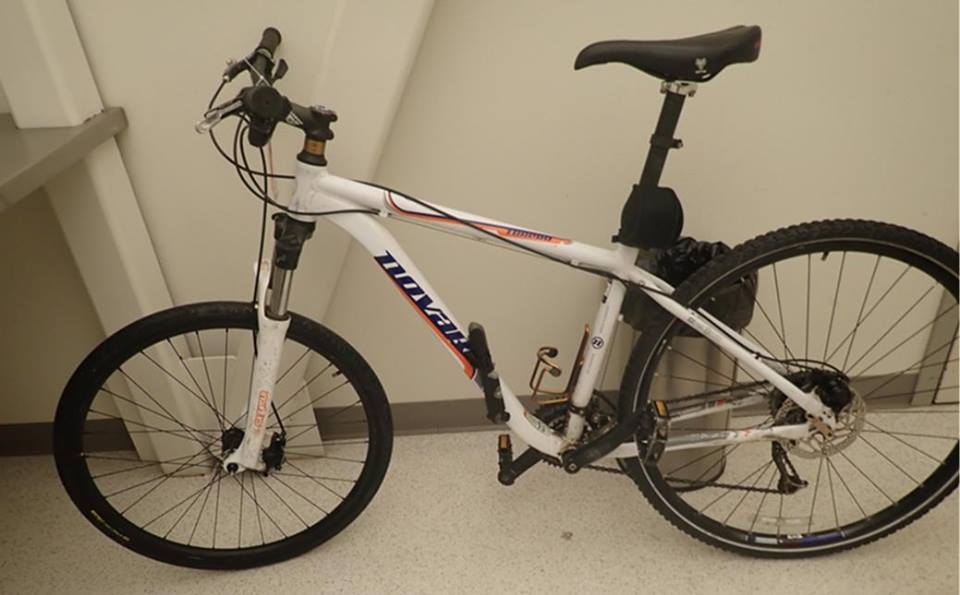 JPD is asking for the public's help in finding the owner of this bike
Juneau, Alaska (KINY) Police recovered a bicycle during the investigation.
Police said a witness reported that a suspect was riding a white bicycle and wore all black clothing. Cars were burglarized in the Rivercourt Wy area.
Officers came in contact with a 41-year-old unnamed male who matched the description of the suspect and seized the bicycle.
The suspect said he did not own the bicycle and he was unsure who it belonged to.
If you recognize the bike or have any information on the case you are asked to call Officer Garza at (907_ 586-0600.