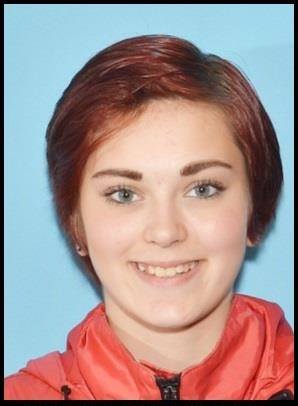 Aurora Corrinn Jakobsen-Tobel
Juneau, Alaska (KINY) Juneau Police have been trying to find Aurora Corrinn Jakobsen-Tobel, 17.
The Police Department said the teen was reported as a runaway on April 30, 2018. She is described as a white female, about 5'5" tall, and weighs about 100 pounds.
She has brown hair and blue eyes.
Recent reports suggest the girl may have dyed her hair darker with reddish colored streaks.
Police have been working with Aurora's family to locate her. They ask anyone in the community with information to contact them at 586-0600.