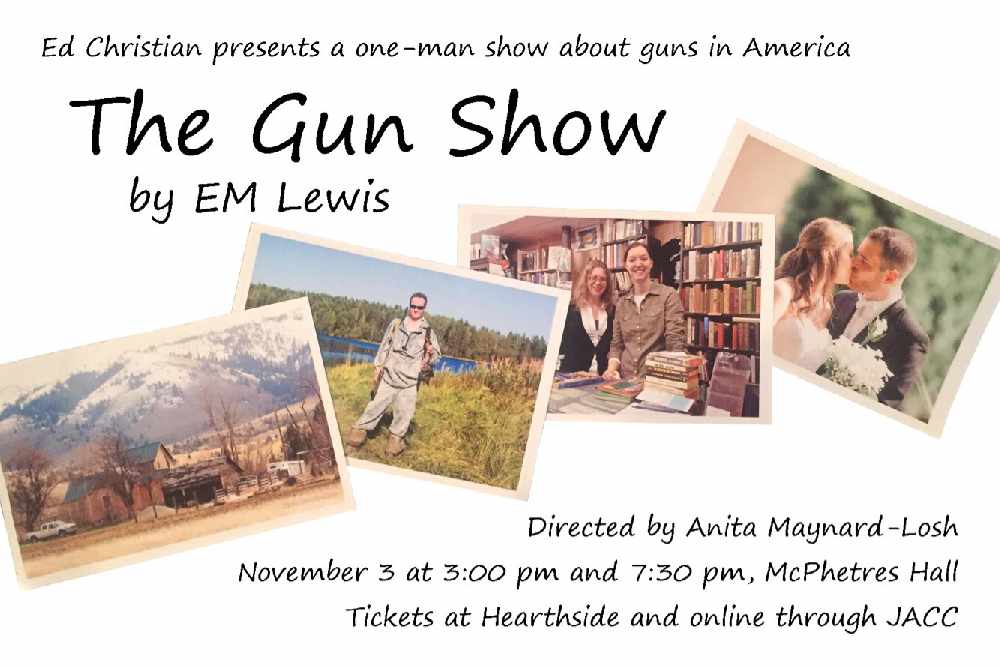 Juneau, AK (KINY) - An upcoming independent theatre production that revolves around guns in America will be showing Saturday at McPhetre's Hall.
The Gun Show is a one-man acted piece starring Ed Christian who is an actor in DC but also worked in Juneau for 30 years in Perseverance Theatre and Theatre in the Rough plays. He and his wife planned a trip to Juneau and wanted to see if they could fit a play into their time and on a smaller budget, which led them to The Gun Show, a single act piece.
We interviewed Christian over the phone and asked him what the play is all about.
"E.M. Lewis wrote this play and in it, I think what she's trying to do is to start or continue a conversation about guns in America, but from a position that it not a partisan position. We see so much from either end of the spectrum and her point of view is to really look at it from the middle. That's what she's trying to do to talk about our country's relationship with guns from a place that prompts conversation and does not stifle conversation."
He says that the writer doesn't take a particular stance on guns.
"She grew up on a farm with a shotgun leaning in the corner by the back door. Hunting and shooting were a regular part of her life. What she's trying to do is come at it from the middle and not from either extreme."
Christian has been a part of Juneau theatre culture most of his life, so we asked him what about Juneau fosters the arts so well?
"There's a real audience for theatre here in Juneau."
"That's been proven by the whole history of Perseverance Theatre and Theatre in the Rough. Both of them consistently draw in good audiences that reflect Juneau and by that I mean they are thoughtful, educated, and interested in looking beyond the borders of Juneau. They really seem to welcome a chance to see theatre in general and also theatre that might come from somewhere else that reflects points of views from other parts of the country."
Tickets can be picked up for $15 online through the Juneau Arts & Humanities Council or through Hearthside Books. Tickets can also be purchased at the door for $20. There will be two showings Saturday, one at 3 pm and another at 7:30 pm at McPhetre's Hall downtown at 325 Gold Street. It is recommended that children not attend due to language in the performance.