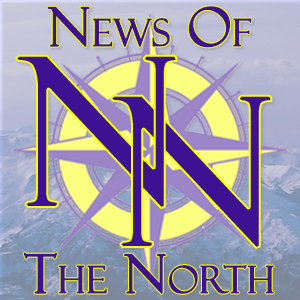 Ferio Pugliese, Vice President of Hydro One, Connie Hulbert, President of AEL&P, and Dennis Vermillion, President of Avista, all come to the Alaska Airlines Studio to talk about the future of Alaska's Power.
With the City and Borough Assembly agreeing to appropriate up to $75K to pursue the intervention of the sale of Avista to Hydro One, there is an opportunity to learn more about what those involved with the sale are looking at when it comes to the benefits of the sale. The public continues vying for that intervention, but have brought up things (like Snettisham) are not up for discussion with the Regulatory Commission of Alaska. The RCA are focused on making sure that AEL&P as a utility will continue to provide services in the public interest after the sale would take place.
Being in town for a public discussion, representatives of AEL&P, Avista, and Hydro One were in Juneau and dropped by the News of the North Office for an extended interview. We had Connie Hulbert of AEL&P, Dennis Vermillion the President of Avista Corporation, and Ferio Pugliese who is the Executive Vice President of Customer Care & Corporate Affairs for Hyrdo One in the studio to talk about this sale that has opened up a ton of questions from Juneau.
The full discussion can be streamed below.