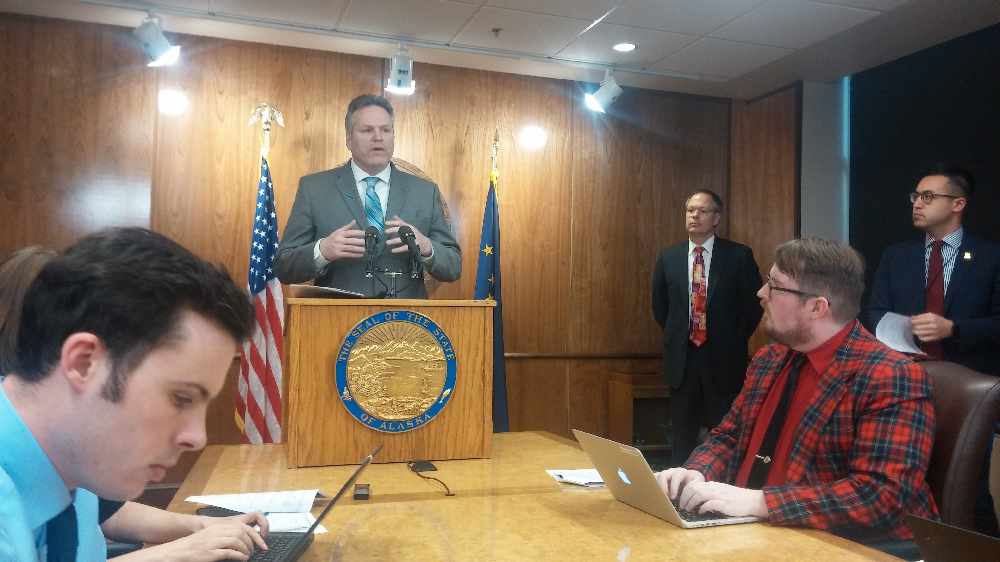 Gov. Micheal J. Dunleavy.
Juneau, Alaska (AP) - The campaign manager of a group that supported Gov. Mike Dunleavy's election says there is no connection between a contribution solicited from Hilcorp and Dunleavy's efforts to oust an oil and gas commission official.
Matt Larkin, who managed Dunleavy for Alaska, says he solicited the contribution to help cover campaign expenses. Records show the $25,000 contribution was made Jan. 29.
Larkin said it had nothing to do with Hollis French.
Dunleavy removed French from the Alaska Oil and Gas Conservation Commission Tuesday, saying French neglected his duties.
A hearing officer found "chronic absenteeism" by French hurt office morale and caused others to handle work for French but found no commission work was considerably delayed.
French argues his firing was politically motivated, brought on by seeking commission action on a Hilcorp gas line leak.