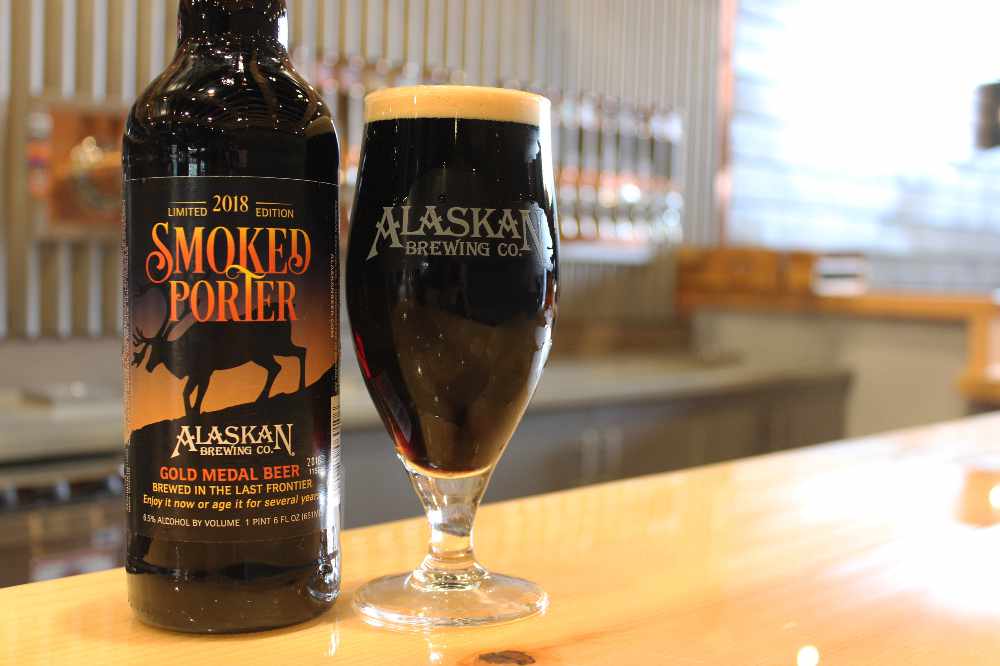 Juneau, AK (KINY) - A new tasting room will be opening up at the Alaskan Brewing Company on Saturday with a celebration happening at noon that day. 
This expansion also marks the company's 30th anniversary of one of their most renowned beers, Smoked Porter. This follows the recently purchased building in Lemon Creek right next to their current facilities.
"We've been working on the expanded facility since we purchased the building earlier this year, and we have put a lot of thought into how to give our visitors the best possible experience when they are here at the brewery," said Andy Kline, Communications Manager for Alaskan Brewing in a statement through a press release. "We are now able to serve our beer samples in a roomier and more comfortable space, with the ability to expand the varieties of the beers we are pouring."
At the grand opening, staff will be serving a vertical tasting flight of the Smoked Porter and showing off the new space.
"This beer has been a huge part of our history and has been recognized with 21 awards from the Great American Beer Festival alone, more than any other beer. So, we are going to break out some vintage Smoked Porter to compare with the new 2018 release, as it has a unique ability to age beautifully and bring out subtle new tastes through the years," Kline remarked. "The expanded space is a perfect opportunity to celebrate 30 years of Smoked Porter and show off the varieties of beer that our expanded taps will allow us to serve to our visitors."
The space will have lots of room for merchandise, but will mostly focus on beer with growler and crowler fills and a chance to taste a wide variety of beer creations with some of them being small batch or experimental recipes.
"We absolutely love the opportunity to talk to fans about our unique brewing process, and our focus on innovation in how we brew and what we brew," said Kline. "When people come in for a flight of beers in this beautiful new space, we will have the opportunity to educate them about why we feel our beers are so special, and they will have the opportunity to try more varieties than ever."
The brewery is looking to create a year-round offering that will be able to handle many groups even in the busy tourism season. The tasting room struggled before with having too many visitors, but with more space available this should be mitigated.
Again the event will kick off at noon with a toast at the expanded tasting room located at 5362 Commercial Blvd, close to Costco and Home Depot. More information on the brewery can be found at AlaskanBeer.com