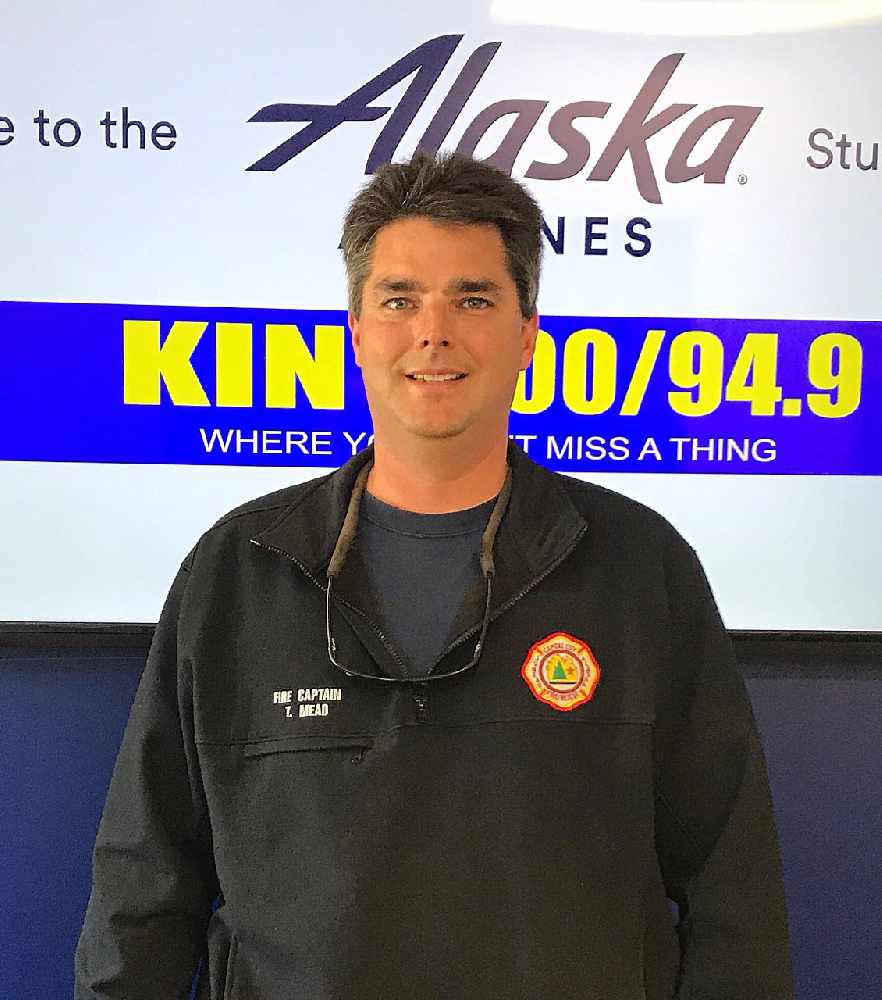 Juneau, Alaska (KINY) - Brand new Capital City Fire Rescue Assistant Chief Travis Mead talked about his career while a guest on Action Line.
Mead has been with the department for 18 years. He started out as a volunteer.
He knew he wanted to be a firefighter as he was growing up in Phoenix, Arizona when a fireman and police officer gave a presentation to his sixth-grade class. By the end of the presentation, he was excited and he either wanted to be a policeman or fireman. As he grew older, Mead was further influenced distant relatives who served with the Phoenix Fire Department.
When asked what he would say to a sixth-grader about becoming a firefighter, Mead said he would advise them to come and see him when they reach high school when they would be eligible to join the department's cadet program.
Cadet graduates can transition to the department's volunteer program when they turn 18.
One graduate was hired recently a professional firefighter - emergency medical technician.
Mead took the place of Tod Chambers who retired from the department and moved back to his home in Fairbanks.