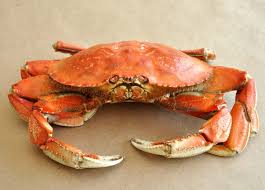 A violation over Dungeness crab led to a case in Ketchikan District Court
Ketchikan, Alaska (KINY) Jacob Rodriguez, 37, pled guilty and was sentenced to one year probation and $3,500 in fines.
Alaska Wildlife Troopers claim Mr. Rodriguez left 75 commercial Dungeness crab pots in fishing condition in the waters of Carrol Inlet after the season had closed last February 28. Troopers said they seized 60 crab pots that were in violation of state law on March 1.
Rodriguez pled guilty to charges of operating commercial Dungeness crab gear during a closed season, unlawful storage of commercial Dungeness gear, fishing with improperly marked gear and operating gear without the legal biodegradable escape mechanism in place.
He was also ordered to pay a fine of $11,500 but $8,000 of the fine was suspended.