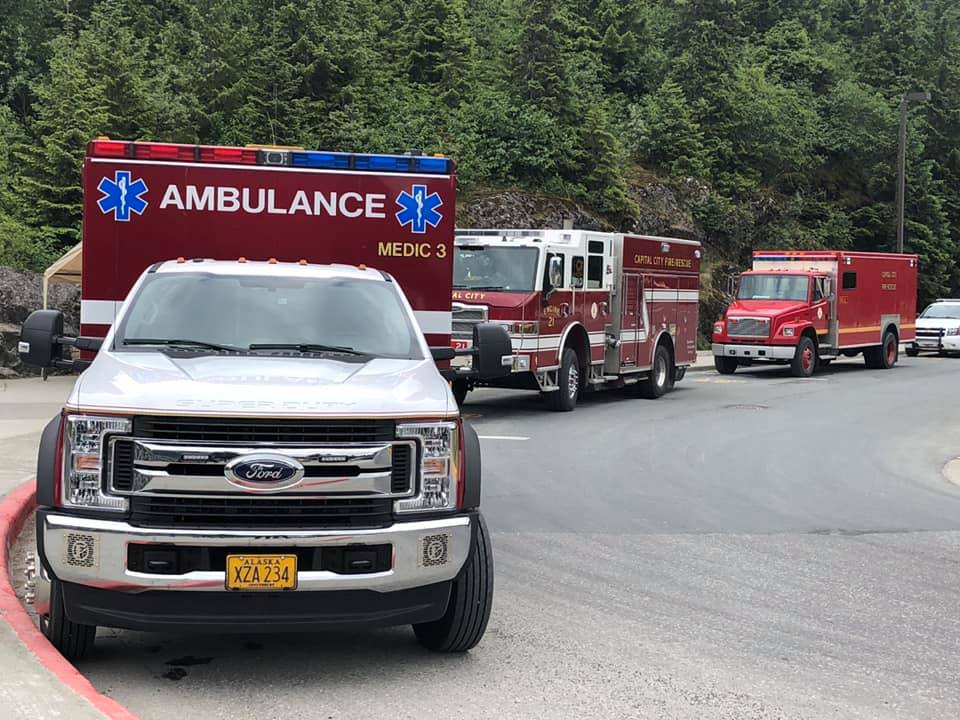 Photo courtesy of CCFR
Juneau, Alaska (KINY) - Capital City Fire Rescue had another successful rescue for a medical call Friday night.
Assistant Fire Chief Chad Cameron said crews were called to the East Glacier Trail near the Mendenhall Glacier just after 4 pm. A man reported a medical condition or problem on the lower part of the trail near the lake and needed assistance.
Cameron said CCFR and a Forest Ranger checked on the individual and found he needed assistance coming off the hill. He was placed on a stretcher and brought down off the hill. About halfway down the man felt better, was able to walk out to the parking lot on his own and was released. The rescue took about 90 minutes.