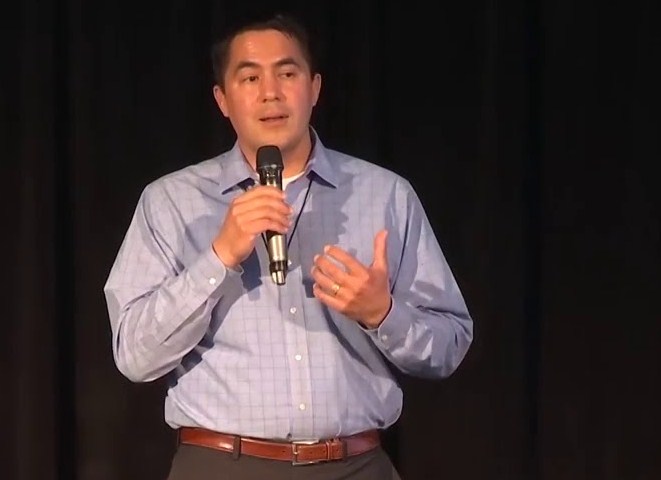 Sealaska CEO Anthony Mallott.
Anchorage, Alaska (KINY) - Sealaska CEO Anthony Mallott addressed shareholders about the financial strength of the organization during the Native corporation's annual meeting on Saturday.
According to Mallott, a little more than five years ago Sealaska faced financial difficulty and was looking at a $35 million deficit. Mallott told shareholders what the organization had to do in 2013 to get out of that hole.
"We had to take a deep dive into the understanding of what our core cultural values has offered our people living in Southeast Alaska for the last 10,000 years," Mallott said. "And find out those attributes, find out those behaviors, that made a real difference and allowed them not only to survive but to thrive. Our cultural values was our guidepost. We've spent five years translating those into how we work at Sealaska and all of these efforts, we're happy to say, are working."
And then Mallott told shareholders in attendance about those results.
"Last year, with the results from 2017, $43 million in income was the greatest net income Sealaska has ever had," Mallott said. "And now, with the results from 2018, $65 million in net income, it's a $100 million turnaround from the results we faced in 2013."