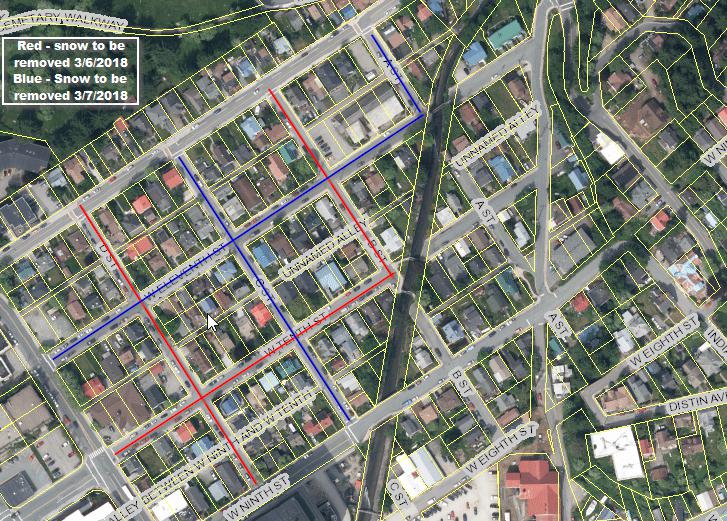 Juneau, AK (KINY) - The City is planning to remove snow late on Monday and Tuesday night from several Juneau streets.
According to an announcement on the City's website,
Snow removal operations will occur in the Federal Flats/Casey Shattuck neighborhood late tonight and tomorrow night (March 5th and 6th).
If conditions allow, snow removal is planned for B, D and 10th streets beginning at 1 a.m. on March 6. Snow removal is planned on A, C and 11th streets beginning at 1 a.m. on March 7. Temporary yellow No Parking signs will be posted. Please plan accordingly and thank you for your patience and assistance in getting the snow cleaned up and out of the way.
For more information, please contact Streets & Fleet Maintenance at (907) 586-5256.