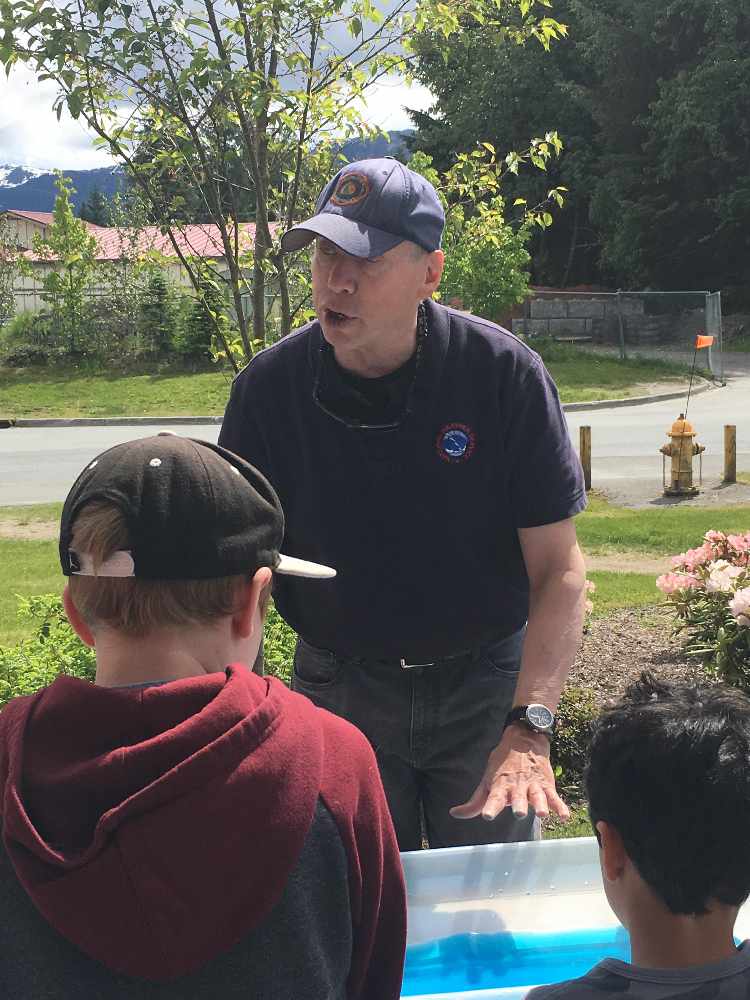 Joel Curtis of NWS Juneau gives demonstration on Tsunamis
Juneau, Alaska (KINY) The Mendenhall Valley public library hosted World Oceans Day and had a good response from kids.
DIPAC Macaulay Salmon Hatchery, the National Weather Service, and NOAA were among the agencies on hand to explain to kids what our oceans are all about.
The June 8th observance is a time to celebrate the ocean, its importance in our lives, and how we can protect it. World Oceans Day helps raise the profile of the ocean and inspire more involvement in helping to conserve this amazing resource we all depend on.
DIPAC provided a touch tank for kids to touch water species/ The NWS provided an explanation of tsunamis by the national weather service, and NOAA provided an obstacle course to show kids what fish and whales have to deal with in the water when it comes to pollution.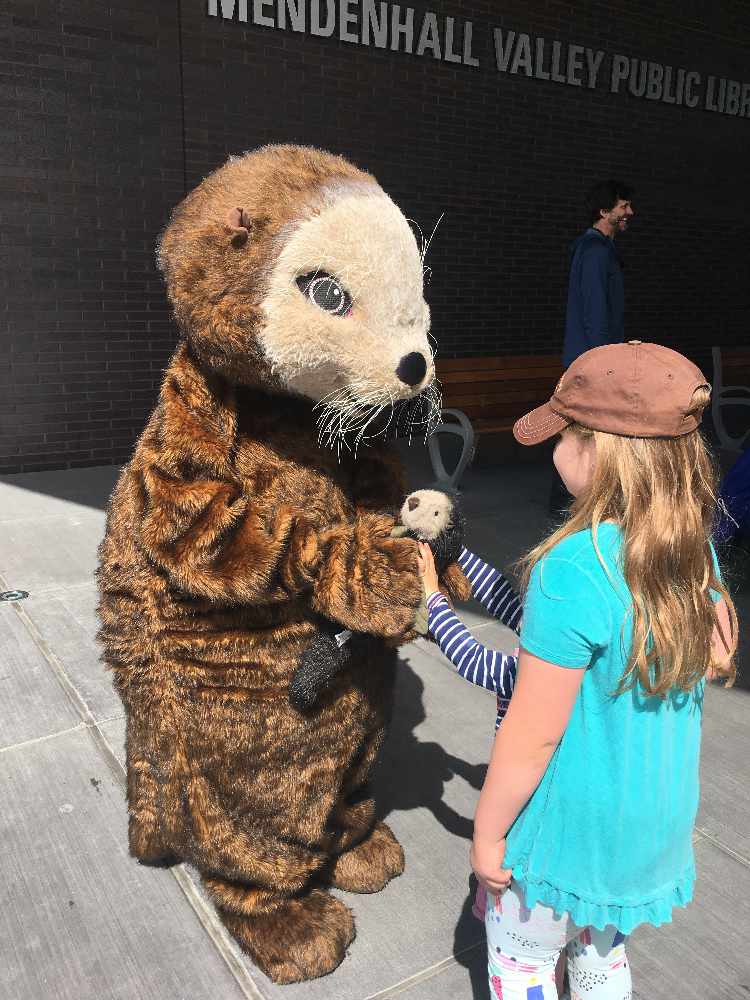 Kim Raum Suryan of NOAA said there are ways to make a difference for marine animals, "Our message is lose the loop, cut any loop before you put it in the garbage so marine animals are not entangled and reduce the entanglement risk. Also put garbage where it belongs and not in the ocean. If you see garbage along the beach, pick it up and dispose of it properly. It can make a big difference to these animals.
Joel Curtis, who is a Warning Coordination Meteorologist at the National Weather Service gave a demonstration to kids on tsunami's and how they are formed. "The colored water is an attractant for the small children. They see that and say what is going on with that. I show them a wave in shallow water versus deep water and they really see the principal behind it. The Tsunami is the entire depth of the ocean, when it is really deep water, it lasts and lasts and lasts. That's why it takes 12 to 24 hours to get an all clear after the initial earth quake."