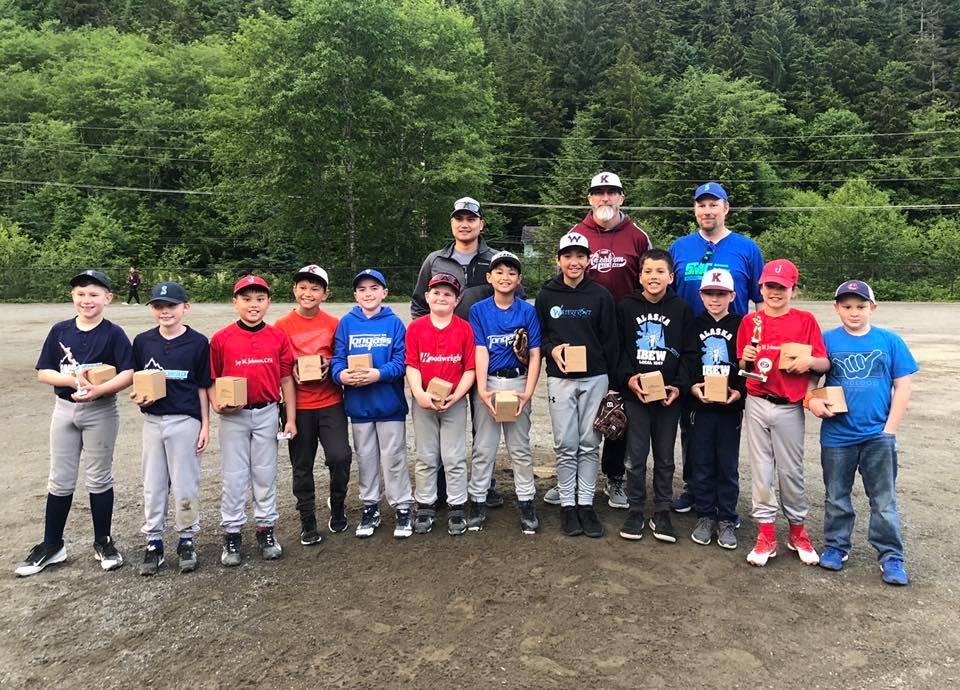 Ketchikan, Alaska (KINY) - The Ketchikan Little League 2019 8-10-year-old "A" team has been selected.
The team will represent Ketchikan during the 8-10-year-old All-Star Tournament hosted in Ketchikan at Norman Walker Field, July 9 through 13.
The manager of the team will be Andrew Hanchey, with Paul Manabat and Nathaniel Currall coaching.
The members of the team are:
Maximus Davis
Zyrus Manabat
Julian Paule
Hayden McMahon
Wyatt Balluta
Rylan Hanchey
Xavier Dalton
Ayden Manabat
Alexander Currall
Paxton Swaim
Elijah Stulken
Charles Kroscavage
The "B" team will include manager Joe White, and coaches Jimmy Iverson and Jason Jurczak.
The members of the team are:
Aria Spokely
Lucas James
Captain Jurczak
Cooper White
Trey Biagi
Miles Trudeau
James Iverson
Finn Winder
Rainy Richey
Riylan Villaflor
Scout Moon
Atreyu Micheli
Jaxon Roberts