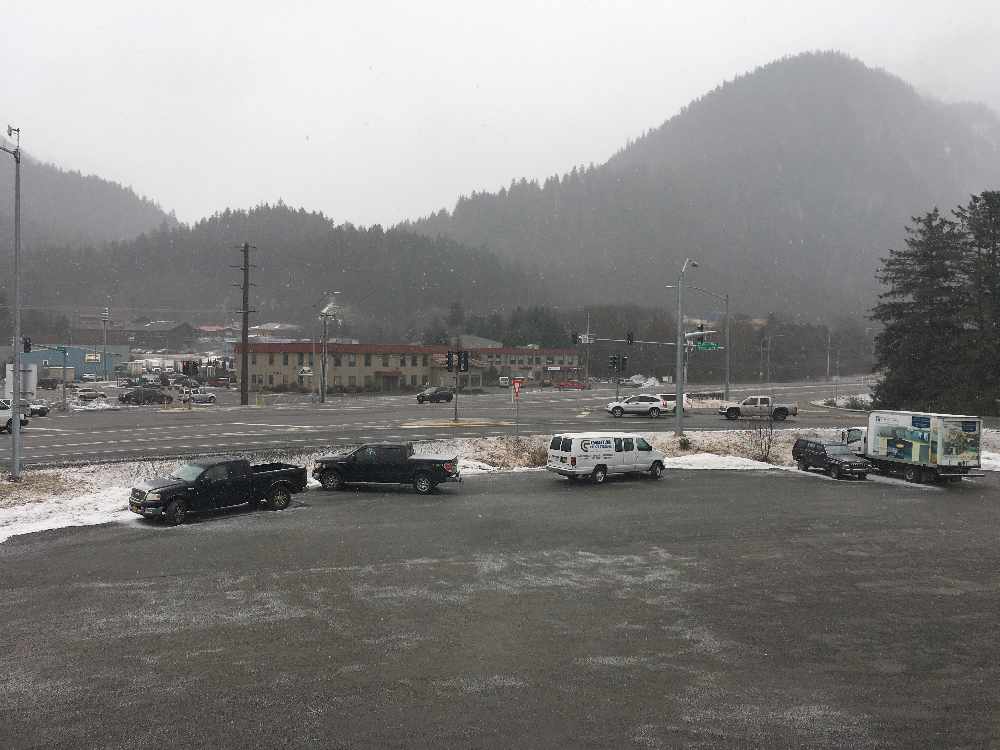 Snow coming down on Monday evening, outside of the Juneau Radio Center.
Juneau, AK (KINY) - The National Weather Service says that the storm could create a mix of snow and rain.
The Winter Storm Warning has been put into effect until Tuesday afternoon. Forecaster Kimberly Vaughn explained what to expect.
"We're in a winter storm warning until noon tomorrow and we're looking for an accumulation of about 4 to 8 between now and noon tomorrow, with little bit more in local areas. This is actually showers that are going to be moving through and with showers you can end up getting a little bit in some areas and a lot and some others."
"The other thing that's making this system tricky is exactly where it is going to be cold enough to bring us snow. That line is just to our South. We're expecting a warm up tomorrow afternoon and we could see mainly a mix of rain and snow showers in the Juneau area."
Find further information about the warning on their website.