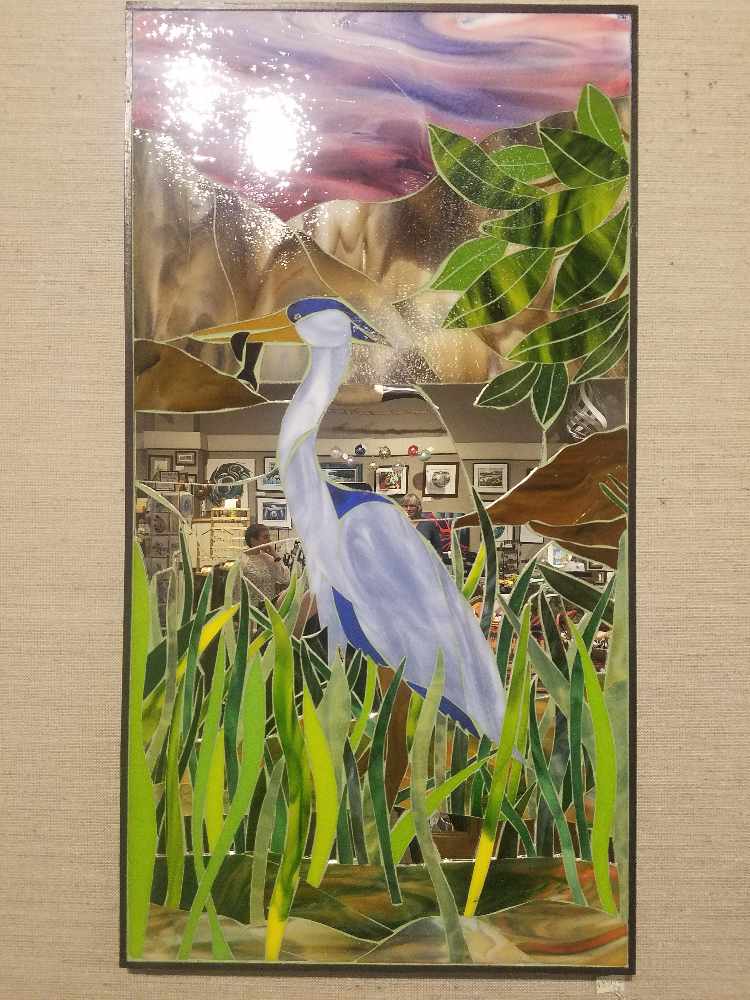 Work by Sharon Svenson
Haines artists bring their work to Annie Kaill's
John and Sharon Svenson are the featured artists this month at Annie Kaill's Gallery. Ms Svenson specializes in mosaics using stained glass and mirrors, while her husbands work this month is focusing on his ability in watercolor, both making vivid imagery with a unique Alaskan flair.
Colleen Goldrich, the owner of Annie Kaill's, said that she had been eyeing the couple's work for sometime, but was blown away by what she received for the show. They are a multi-talented couple working in many mediums. Sharon Svenson's can also be seen in the Dimond Park Aquatic Center.
While the pictures below are a representation of their work, pictures rarely do art justice when compared to experiencing them in person.