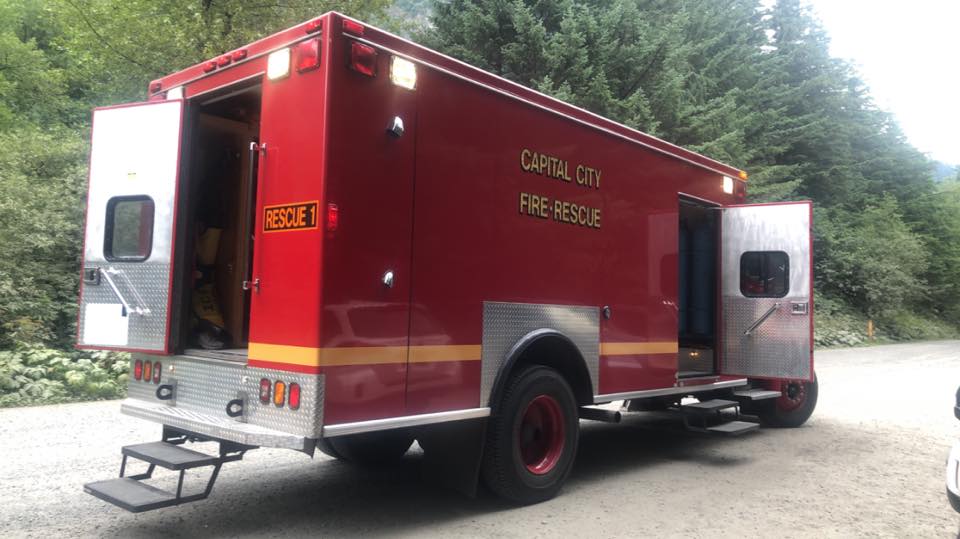 Photo credit to CCFR.
Juneau, Alaska (KINY) - Capital City Fire Rescue responded to the Mount Roberts Trail for the rescue Thursday afternoon.
Assistant Fire Chief Chad Cameron said the call came in at 2:30 pm. Crews responded to the trailhead at the Mount Roberts Trail for a hiker that reportedly had trouble breathing. They learned he was 10 minutes from the trailhead and sent a crew up the trail to treat the hiker.
They carried the patient down the trail with a rescue litter and wheel without further incident.