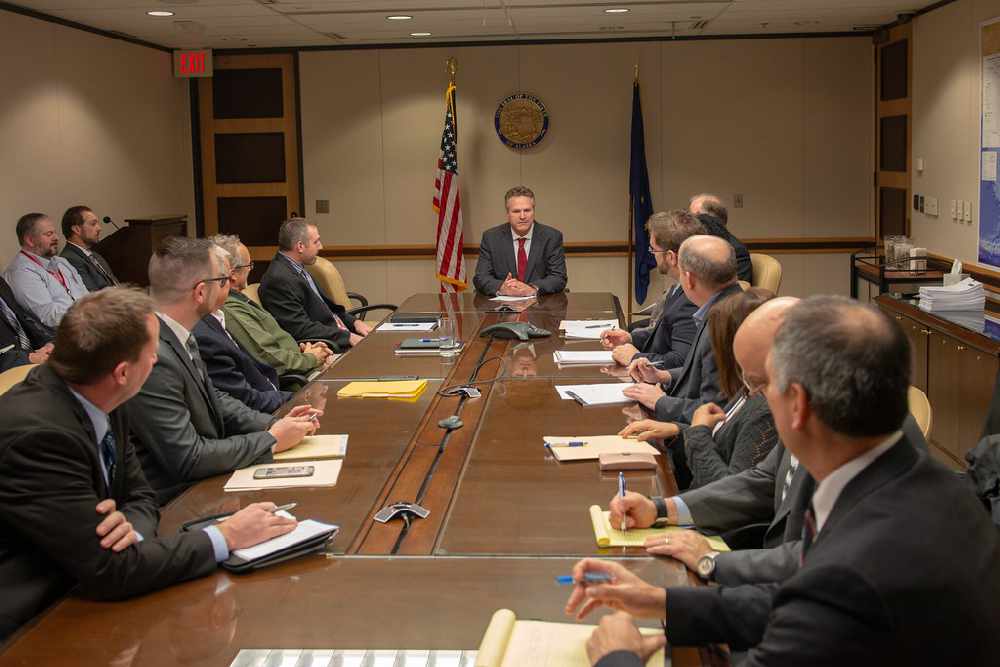 Juneau, Alaska (KINY) - Gov. Mike Dunleavy has announced that he will approve the items in the budgets recently passed by the Alaska Legislature.
According to administration press secretary Matt Shuckerow, as Gov. Dunleavy considers both HB2001 and SB 2002, his administration has begun notifying program recipients of his intention to make funds available for certain programs, including Power Cost Equalization, Alaska Performance Scholarships, WWAMI and the Alaska Vaccine Assessment Program.
"I'm pleased to be able to inform students, rural residents and Alaska families that a bill to restore funding for a variety of Alaska programs, including the Alaska Performance Scholarship, WWAMI, PCE, Alaska Vaccine Assessment Program, has passed in the Legislature and are appropriately funded.
"I am sharing my plans to sign that bill into law, making sure funds are available for these programs and that important arrangements and plans can begin being made immediately," Gov. Dunleavy said today.
"Yesterday's action by the Legislature on the capital budget represents significant progress in moving Alaska forward. Programs like the Alaska Performance Scholarship and PCE – all items I included in my original budget but were not properly funded by the legislature – are finally funded and qualified Alaskans can expect to take part in these programs," Gov. Dunleavy said in a statement on social media yesterday.