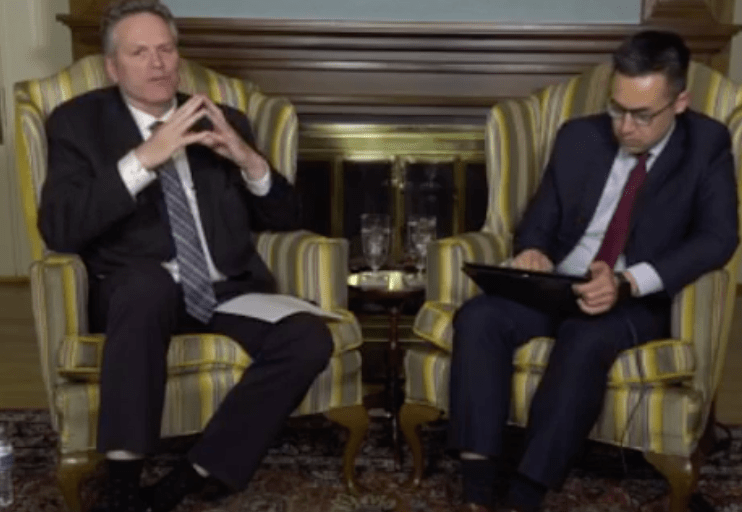 Gov. Mike Dunleavy and administration press secretary Matt Shuckerow during a previous Facebook Live event.
Juneau, Alaska (KINY) - Governor Mike Dunleavy is heading back to social media to take another round of questions from the citizens of Alaska.
Gov. Dunleavy will hold a Facebook Live Town Hall on Friday at 12 noon to discuss issues and topics relating to the ongoing Special Session, including what he calls the "lack of progress on a number of outstanding items such as the budget, education funding and a full PFD."
"After exhausting a full-121 day regular session, the Alaska Legislature is currently halfway through a special session. However, completion on a number of basic tasks required by the Alaska Constitution and demanded by the Alaskan people remain unfinished, including the operating budget, funding for K-12 education, the capital budget, the mental health budget, and a full PFD," said Governor Dunleavy in a message on social media.
Alaskans wishing to participate may submit questions by sending a private message to Gov. Dunleavy's Facebook page (m.me/GovDunleavy) or directly in the comments section during the Facebook Live Town Hall event.