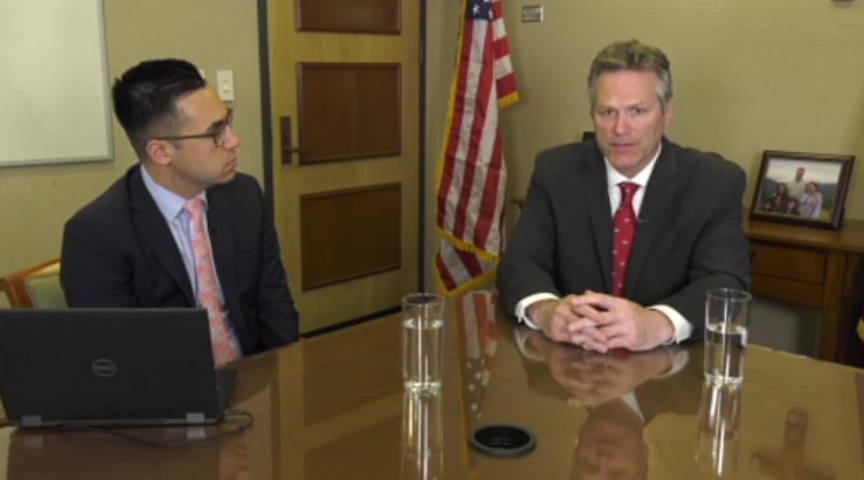 Gov. Mike Dunleavy and administration press secretary Matt Shuckerow (left) during Friday's Facebook Live event.
Anchorage, Alaska (KINY) - Governor Mike Dunleavy took to social media on Friday for another round of questions from the citizens of Alaska.
The governor held a Facebook Live Town Hall to discuss issues and topics relating to the ongoing Special Session, including what he calls the "lack of progress on a number of outstanding items such as the budget, education funding and a full PFD."
The governor has promised that, if the Legislature can't get its work done in this first special session, he will likely take a second special session up north.
He said it's important to have Alaskans outside of Juneau be a part of the process.
"I have to be the eternal optimist that issues will be settled here shortly in the special session," the governor said. "But in the outside chance that doesn't happen, we are focused on bringing the next session to the road system, where you will have an opportunity to voice your opinion."
The Senate is scheduled to meet Monday, with the House meeting on Wednesday next week.