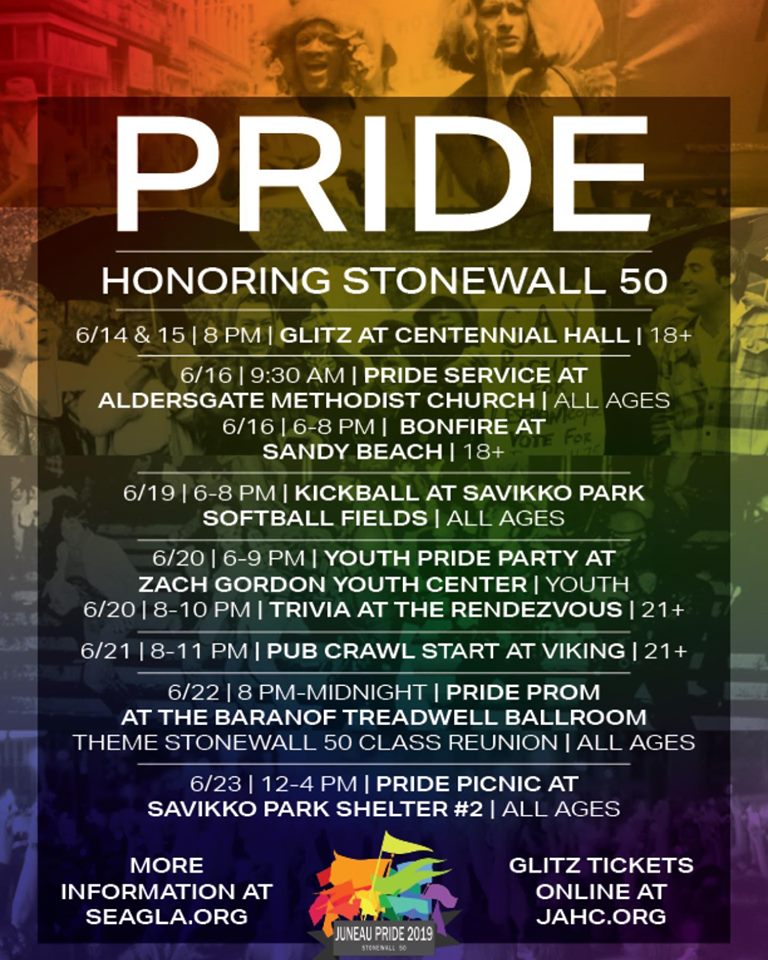 Juneau, Alaska (KINY) - Juneau Pride 2019 kicked off in a big way on Friday and Saturday night with GLITZ, held at Centennial Hall in downtown.
The show's theme commemorated the 1969 police raid on a gay bar, the Stonewall Inn in New York City, which started the movement known today as PRIDE in LGBTQ communities across the nation.
Gigi Monroe was the emcee of the event. Monroe said the annual event is unifying.
"Glitz is so important to me because it is a place where there are so many different kinds of people all coming together in one room to celebrate love and individuality," Monroe said.
Monroe also said the police raid on the Stonewall was the hair that broke the camels back - and was a move that coalesced the LGBTQ community.
"In 1969 being LGBTQ was something that was done in private and had to be hidden from the world," Monroe said. "There were gay bars that were often raided by police and one night, in June of 1969, the patrons of the Stonewall Inn were raided by the police unfairly and they finally had just had enough."
New York Police Commissioner James O'Neill apologized last week for the police raid on the Stonewall Inn. The commissioner offered the official apology during a Pride Month safety briefing.
Pride 2019 will continue in Juneau with a number of events through Sunday, June 23. A Bonfire will be held from 6 to 8 p.m. Sunday, June 16 at Sandy Beach. The bonfire is for those 18 and older.